Guys! I've found something that you will hook up with it, it's about ways to measure your social media. Check it out!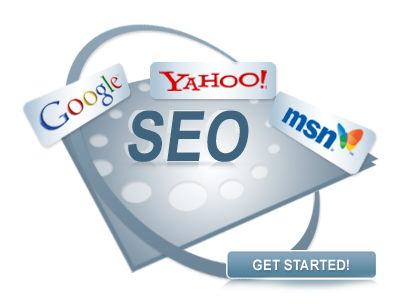 Discover and learn simple strategies to incorporate into your social media campaigns and see if you're achieving your subject. try it!
#1: Quantify Your Social Media Listening
"What you're doing [on social media] needs to have impact. It needs to actually have revenue. And often times we try to make it fuzzy about that." – Frank Eliason,
Citi
's Director, Global Social Media (@FrankEliason) Listening is one of the most often overlooked uses of social media, yet it's probably the most important. If you're not listening to your customers, you're missing the point of social media. But how do you
measure listening and how does it impact your revenue
? In this example, we're going to look at using Twitter to answer that question.
In Twitter's search field, enter your business name.
You can then select whether you want to view Twitter's "top" tweets about your business, "all" tweets containing your business name or tweets that contain your business name from only those people you follow.
As you filter the tweets, look through them and decide whom you'd like to follow. These are likely either potential customers or your current customers.
Monitor their tweets on a daily basis. Engage with them, answering their questions, adding value and helping them whenever possible.
Twitter's Advanced Search is powerful too, especially if you're a local business. You can use it to
search specific terms related to your business
that people who are near your location are talking about. Twitter is an amazing tool for providing real-time customer service. You can learn things like:
Exactly how many people you're helping
If you're growing that number of people
The issues customers are experiencing with your business
What's broken in your business
At the end of the measurement period, prioritize the problems you identify and use that intelligence to implement fixes and improvements within your business. You can
measure the direct impact
on your business by looking at the additional revenue or cost savings that these new fixes give you.
#2: Create a Rating System for Your Social Engagement
"Put a [tiered point system] in place rather than looking at how many likes you have." – Scott Monty, Ford's global head of social media (@scottmonty) This is a simple yet effective strategy to use when you're trying to generate awareness and buzz. It's a smart way to
measure the response to your efforts on Facebook, Twitter or any other social channel
you're using. Here's how it works. Say you're launching a product or service and want to build buzz about it on Facebook. You post an update to your Page about your launch and you get a bunch of likes on it. The next day, you post a different type of update. You get some likes on it, but you also see that people are engaging more with the second update by sharing the post and commenting on it. Likes show support and comments indicate a deeper interest but
shares are most valuable because they move the update beyond your page
. At the beginning of the campaign, translate your objective to a numeric goal. Then,
use a tiered point system to weight different types of engagement
according to which is most valuable to you. Here's an example of a tiered point system for Facebook:
Likes: 1 point each
Comments: 5 points each
Shares: 10 points each
During the campaign, a quick sum of values will help you
determine if your efforts on Facebook are moving you closer towards your goal
or not. You can
create similar point systems on any of the social channels you use
. For example, on Twitter, 5 points for a reply and 10 points for a retweet.
#3: Add Tons of Value, Then Sell and Measure
"Jab, jab, jab, right hook." – Gary Vaynerchuk (@garyvee) This strategy is the concept behind Gary V.'s upcoming book and it's based on providing great content that adds tons of value for your customers before asking for the sale. For example, say your restaurant is rolling out a new healthy menu. Your goal is to get 300 customers into your restaurant to try the new menu over an upcoming weekend. Since your food is visually appealing, you develop a Facebook or Instagram strategy. You post pictures of your food, create content around the importance of healthy eating and curate information on your Facebook Page about farmers' markets in your area. Offer this valuable content to
build trust with people
. Then offer a coupon for your restaurant on your Facebook Page. The number of people who claim and redeem your coupon is a result you can quantify. Here's how to
measure your efforts
when using this strategy:
Use the tiered point system described in strategy #2 to determine if your content is moving you closer to your goal.
Use coupons that are specific to your social media campaign, thus making the return on your investment easy to track and measure.
Create unique landing pages for each of your campaigns where your customers can download or purchase what you are promoting. Since the landing page is used for one specific campaign, this will allow you to clearly see how successful your campaign is
Source: http://www.socialmediaexaminer.com/3-strategies-to-measure-your-social-media/
Tags: measurement, return on investment, rick mulready, ROI, social engagement, Social Media Campaign, social media listening, social media marketing, social media measurement, social media strategy