Guys, Look what I've found, I found an informative article to improve your internet marketing. Check it out!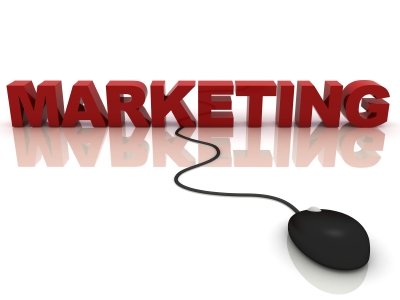 1. WordTracker – Keyword Research Tool
The first and most important component of your internet marketing strategy is keyword research.
You need to know which keywords are best for your business. For example, if you're a flower shop in Raleigh, NC, that specializes in orchids, you aren't going to see any results by optimizing your articles with the keyword "flowers." You'll be competing with FTD, 1-800-Flowers, and all the other big fish in the market. You need to find long-tail keywords that match your product/service offering, like "Buy moth orchids in Raleigh."
That's where WordTracker comes in. You can sign up for a 7 day free trial and get started researching your competition and uncovering your most valuable keywords. Be sure to start a master spreadsheet of valuable keywords that you can use for content marketing purposes in the future.
2. Optimizely – A/B Testing Tool
After you start publishing more valuable content to your website, as long as you have online forms, a shopping cart, or other conversion points on your site, you'll start to see results in the form of leads and/or customers. And that's great!
You may notice in your site analytics that some pages on your site convert visitors into leads or customers better than others. You can use Optimizely to leverage that information and fix the bottlenecks. This tool allows you to test calls-to-action, buttons and headlines to determine which versions convert your visitors into leads/customers the best. You can sign up for a free 30 day trial and get started today.
3. BoostSuite – Keyword Research/Analysis Tool, On-Page SEO Checklist, Conversion Optimization Tool
This is your go-to, all-in-one website marketing tool. It shows you a single easy-to-understand letter grade at all times so you always know where your website optimization progress stands.
This tool automatically discover new keywords from your search engine visitors and automatically determines their opportunity levels (based on search volume and competition levels). It then automatically assigns your top opportunity keywords to your existing website pages where they will have the most impact (based on similar content on those pages). This saves hours of time each month compared to doing this manually.
BoostSuite then constantly scans all pages of your website looking for violations of search engine guidelines. It brings those violations to your attention in the application and twice weekly via email when issues are found.
Just like with Optimizely, BoostSuite automatically finds your worst bottleneck pages and allows you to instantly run Headline A/B tests with your real website visitors to determine what content is most effective at turning visitors into new customers. When a winning headline is found it is automatically served to all visitors and your website instantly starts receiving more marketing conversions.
4. HootSuite – Social Media Management
After you publish your valuable content online, you must promote it through your social media channels so your target audience can read it and share it with their followers. This creates the viral effect you're looking for. It also creates inbound links that are important to your website's search engine optimization.
Instead of doing one-off posts in Twitter, Facebook, Google+ and LinkedIn, try using HootSuite instead. It allows you to manage multiple social networks, schedule posts in advance, track mentions of your brand and analyze your traffic to provide valuable insights.
You can sign up for a free account with them now.
5. MailChimp – Email Marketing
Another great way to keep in touch with your customers, prospects, and readers alike is with email marketing. It's not a customer acquisition tool like BoostSuite, but more of a customer retention tool.
Using MailChimp, you can easily create your own email template and send mass emails out to your subscribers regarding product improvements, new features, promotions, sales and other company news.
Source: http://blog.shoeboxed.com/5-tools-to-improve-your-internet-marketing-results/
Tags: 5 tips and tools, Internet Marketing, marketing, online marketing, tips, tools, web