Hi guys! I want to share something about, that on every line of marketing you must be recognized and easily get noticed about you. It really helps a lot when others are familiar with your market. so in order to be noticed by everyone follow these steps to achieve the fame of audience. Good Luck!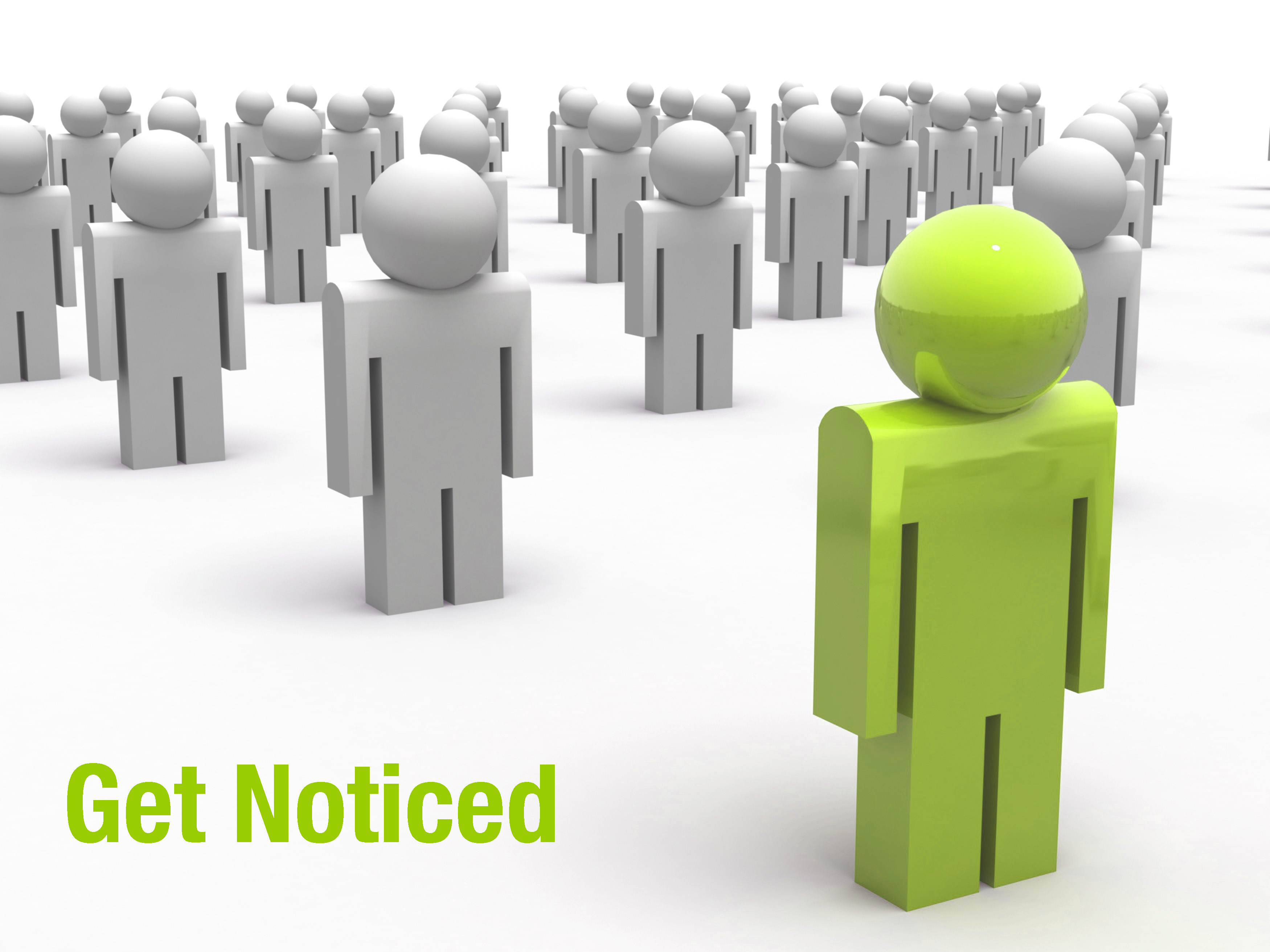 Stand Out From The Crowd
The first suggestion I can make is Original Business Cards. At a gathering of this magnitude, you want to set yourself apart from the pact, when they head home, you want to be in the rolodex/IPad and not at the bottom of some swag-bag. Plan ahead, and at least a couple months prior to the event, I suggest visiting Meetmeme (www.meet-meme.com) and order some really unique cards that reflect you. Tell Anna or Brew that @thedanieljsmith sent you over. They will take good care of you, and as an added plus with the cards, you get a pretty neat landing page where you can set up all the other networks that you participate on. The QR code is pretty sweet too, Scan and Go- you are now on the contact list of that important person you want to do business with. Cards are a small price for the big package- You being branded (personally) as the unique go-getter that you are. These shows can be a trifle overwhelming, while your friends are renewing connections and introducing you to all the 'In-Crowd'; bear in mind that during this baptism of fire, YOU NEED TO BE NOTICED. These shows come around once a year; and as much as you are a delegate of your employer, You are also the delegate for your own personal brand; and you have to remember that sometimes those two things are synonymous and should be treated as such.
Get Social
Now about Social Media? Did someone let you in on the secret to success? Set up the accounts, create a unified profile over the profiles and express your desire to get to know and network with others in your industry. Simple as that- But- it will require time and effort, so the sooner before the show you begin, the better. After all, wouldn't you like to have people come up to you with "Hi, Dan-What's new in your corner of cyberspace?" over "Oh yeah, you're the new guy….Hi New Guy" If you are on Twitter you have 140 characters to express what is going on in your mind at this moment (great for the mindful thinker) and it allows you to be part of a greater conversation going on World-Wide. Take suggestions, or search for people who share interests with you and just follow them. The worst that could happen is they don't follow back at this time. That is okay, establish your rep and try again (#personal #branding). You will find more than enough people interested in your progress as time goes on. Facebook is the second point in what I call "The Social Media Trinity" (http://www.scoop.it/t/the-trinity-of-social-media-and-how-it-affects-you/) Probably by now you have one to document your personal life; Did you know that in a lot of cases to come-Personal life/ Business Balance will pretty much be one and the same. Even the best of us who feel we can separate work from home, see some of each bleeding into the other existence (work/home; home/work). Keep that in mind when updating your account, that there is a possibility of things being seen that are better kept hidden. Check the security settings and make the extra effort to maintain the diligence that this deserves. What you may consider is setting up a "Fan Page" for your business endeavors, and add a link to your business site, blog, other social media accounts of merit. This takes very little time, and you can receive a vanity url after getting 25 followers- to go with your 'secret' Facebook e-mail account. Remember that in Social Media, as in the working world, you represent your company, hopefully the company holds you in equally high-esteem….Place your Personal Brand on the forefront. What this means is that no one will ever represent you better than YOU! And with that in mind, every action you take in the company name, reflects back twice as brightly on you. The same can be said on 'errors in judgement'. The object is to get your name out there as a professional and hopefully as an expert of your vocation. It's taking me multiple years just to appear on some important peoples radar, the last thing I need is to make a careless error and have to try and salvage a hard earned relationship. Your brand is as important as the company brand, treat it as such.
Link In!
Finally comes the final point of the Trinity: LinkedIn. This is one program either you have it right or you don't. There are only 5 important steps to a good profile; hit these out of the park and you will be working on a great profile, and finding people to network with will be that much easier.
FILL OUT THE PROFILE COMPLETELY. And this includes a nice professional photo of your wonderful self; Along with some sort of E-Mail address or Contact phone number. Nothing is more frustrating than finding someone you would like to offer a network opportunity, and there is NOTHING to the profile….Take your time and fill it out right, the first time.
Include your work history from the current position back roughly 10 years. This way you demonstrate your versatility and possibly open yourself to some new offers or opportunities (or a chance to share advice on what you know and what you need to know). Recruiters and Sourcers like to swap information with verifiable contacts. Be one of those.
See Step 1, Include a snazzy picture. People like to see who they are dealing with, and again when the big show rolls around; you would rather be noticed by name than noticed by question mark. Again, its about the Validation- who you are and what you know.
Go through the Skills section of the profile and add all the skills you are adept in. Again, people want advice from others who can walk the walk they say they can; Not someone who is floundering or is consistent at confirming they need more seasoning before being introduced to the network crowd.
Leave them with a very memorable URL to your site. Rather than use the LinkedIn URL they gave me, matching my name with a gazillion other Smiths, I customized mine to something both to the point and memorable: www.ca.linkedin.com/in/thedanieljsmith. Full marks to those who know that LinkedIn has sub-divided itself around the world, and that is reflected in the URL.
Source: http://wearesocialpeople.com/dont-let-them-forget-you-get-noticed/
Tags: get noticed, go viral, google, images, Internet Marketing, marketing, media, online, online marketing, search engine, seo tips, seo ways, social media