You want your visitors to have a great user experience when they land on your website, right? You don't want them to get frustrated and bounce.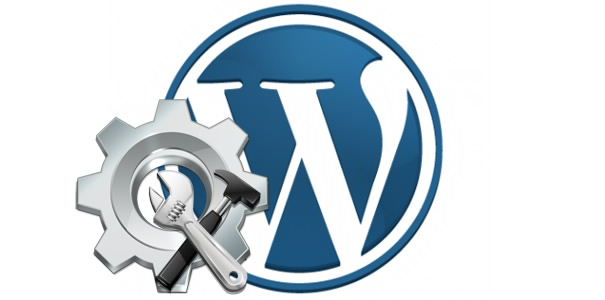 Part of that is page load time, and part of it is having a nice, compelling design that communicates a cohesive brand. That's what these critical plugins are for.
P3 Plugin Performance Profiler
P3 Plugin Performance Profiler will scan your website to show you which plugins are slowing it down.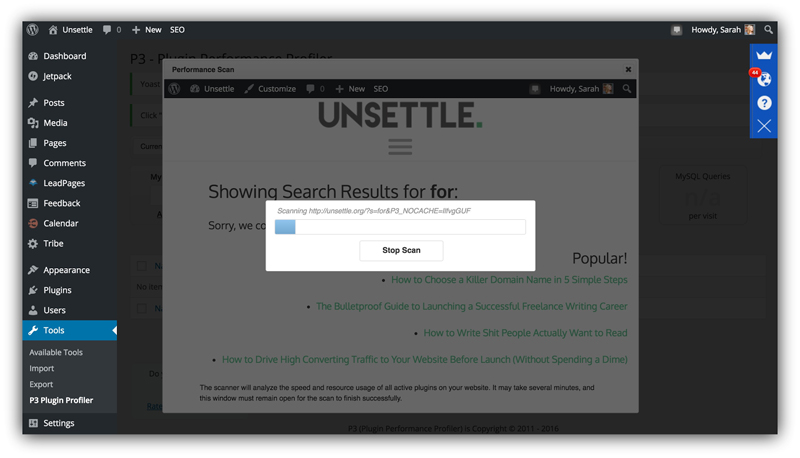 You'll then get a fancy report, complete with a graph and a detailed breakdown of the plugins that are making your site lag the most: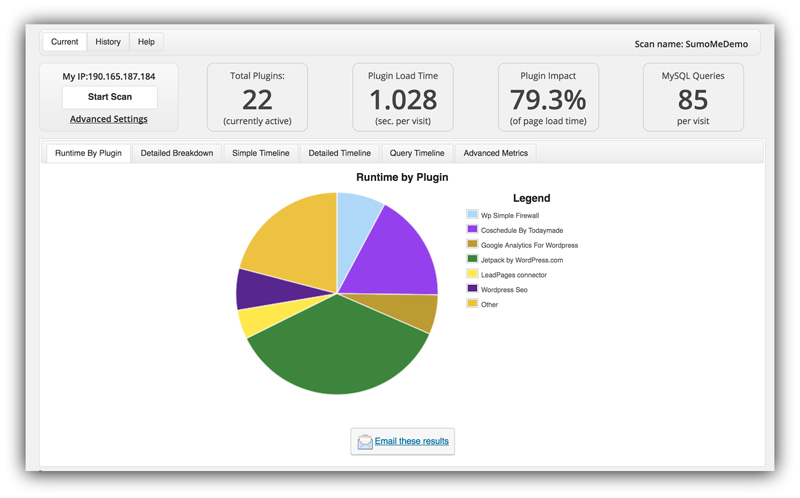 A few of the plugins that are slowing my site down are listed in this guide, but don't worry - I have a unique molotov cocktail of plugins that you likely don't have, and a couple of the plugins that are having the biggest impact on my site speed also have the most important functionality. Weigh impact on the performance of your site against the functionality of the plugin. CoSchedule and Jetpack make my life far easier as a blogger, so they're there to stay. Disable and delete the plugins that aren't worth the lag.
Ultimate Branding
Plugins can be super useful. They can also just be flat out fun. And that's more of the vibe of the Ultimate Branding plugin by wpmudev.
Ultimate Branding allows you to replace all of the WordPress branding on your dashboard with your own company branding.
Continue reading here.
10 Useful WordPress Plugins for Bloggers