Here's an informative video and article about branding and rebranding your social media profiles. It's vital to know that online marketing and business trends change so fast so I provided this post about branding and rebranding your social media profiles. So watch the video about Branding your Social Media Sites and below the video is Rebranding Your Social Media Profiles.
Rebranding is risky business, but if done well you will reap a bigger harvest. Rebranding is a major decision, so here are 10 things to consider before rebranding your social media profiles.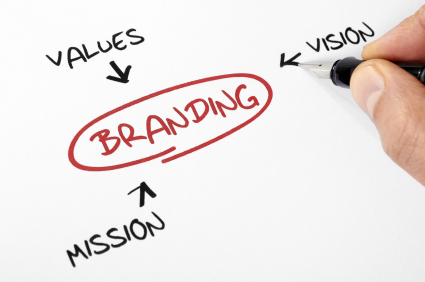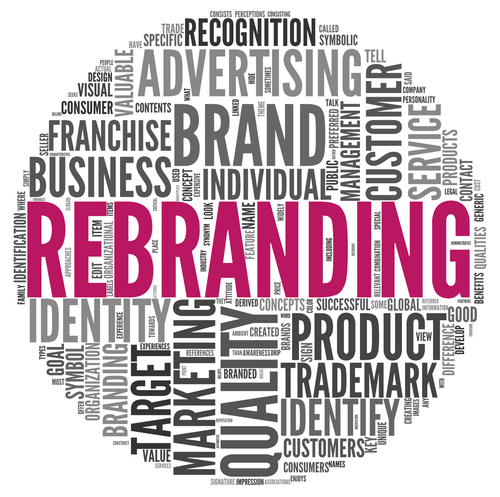 To quote Henry David Thoreau in
Walden
, he said "Things do not change, we change." This is truer today than it was. Nowadays, you not only feel change, you see it. So with all the pressures of a changing world and market landscape, you ask yourself, "Is it time for a rebrand?" Rebranding is risky business, but if done well you will reap a bigger harvest. Rebranding is a major decision, so here are 10 things to consider before rebranding your social media profiles. 1. The big question: WHY? You have to be able to explain to your market the reason behind your decision. The shallower your reasons are the less effective a rebrand will be. If you just like the sound of your new name, or the design of your logo better, it might not be good enough reasons to rebrand. Good names and logos will definitely help, but why change it if it works? Rebranding can cost you some of your greens, so why spend if you don't have to? Is it because your goals have changed? Are you offering new products and services? 2. Effects on your market How will your market take it? If you have a following, make sure that you alert them in advance. If you change your profile, you may lose some of your frequents. A solution would be to secure your brand's URL, and keep your old Facebook, Twitter, Google accounts alive complete with leads to your new whereabouts. 3. Drowned in the crowd If you feel that you have somehow lost your mojo, then it's definitely time for a rebrand. It's hard to get heads above the water in this sea of competition. If you are drowning in the league of the common then go for it. Another movie quote if you will, "I don't think there's anything worse than being ordinary." 4. Relevancy When you've stopped being relevant to your stakeholders – you can probably measure that in the decrease of followers despite diligence. If you stop getting likes in Facebook, chances are they've found someplace that is more relevant to them. Rethink your strategy and feel the beat of the trendy. 5. No longer being represented well Wearing ballet shoes while head banging to rock doesn't really add up well. If you rebrand from one extreme to the other, like the example given, you might lose some followers. When a drastic rebrand is to take effect, break it to them gently. Ease your followers into the new direction your brand is taking. Strike a balance between tradition and innovation. 6. Potential growth in market If there is a prediction of major growth in the direction you are to take then, benefits trump risks. Potential growth is what you chase after because this is in fact how you make the money. Attracting more customers who will buy is the primary objective of business. If these kinds of opportunities come up, we give you the green light. 7. Fresh Look There is so much to keep in check, but one important aspect is design. We live in a visually eloquent society and designers are always pushing the envelope. You cannot afford to have an outdated look. I've found that Hollywood posters are a good way to track people's design vibes. Keep an eye on some and learn from how they sell their movies through good posters. Go getcha some inspiration from there. 8. Negative Publicity A couple of dislikes break credibility. If you already have a well built brand that was stained by a couple of negative reviews, you may consider rebranding. Before you do, you may also want to look up online reputation management (ORM) and see if there's still something you can do about it without rebranding. 9. Market has changed Clients are all what business is about. Without them, businesses live a doomed existence. Statistical and analytical research is indispensible. Be in tune with your market's pulses and sensibilities. If you feel that you are no longer catering to their needs then rebrand if you can. This almost always involves a change in your product and services as well, so commitment on your part is crucial. If you can't commit, don't. 10. New Line of Business If you are headed towards a totally new direction, it is better to rebrand than to start anew. In this way, you can carry over stakeholders with whom you have already established credibility with to your "expanded" venture. Be sure to inform them of the things that will change, and those that won't. Always take care of the people who've helped you get where you are. Rebranding is a major crossroad. You don't have to accelerate towards it if unnecessary, but glide into a rebrand if you must. Hopefully in this article we helped steer you into a clear mind that is capable of making the right decision.
Tags: Branding, logo, rebranding, social media marketing, social networks, Strategy