I found a great video, great Content Marketing Strategy for 2013. In this video presentation it will show you information on how to be successful in internet marketing by using content marketing strategies, below the video is a nice article also about successful strategies on content marketing. Check it out!
Content marketing has been one of the most effective strategies used by various businesses that have made their presence online. Basically, marketing various forms of relevant and valuable content helps in the goal of attracting potential customers or clients without directly selling the businesses' products or services.
Here, the brand name is not highlighted; rather, the product or the service itself as the whole is being taken into account. It is a simple yet successful online marketing strategy that various businesses, from large corporations to small-scale shops and services, have used to not only increase their online presence, but also contribute to making potential customers and clients become responsible, loyal, and intelligent buyers.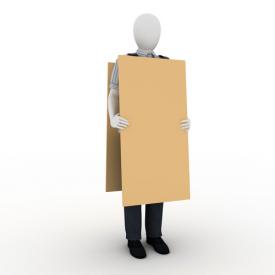 In fact, according to Roper Public Affairs, business decision makers rather read a myriad of articles about the company instead of sticking to the company's advertisements. Also, more than half of them would say that the company's content is way more helpful in making better product or service decisions. To put into perspective, a customer or client who spends time reading certain content in print, e-mail, or online format is more likely to take advantage of the company's product or service rather than those who look at a company's website full of advertisements.
Content marketing for 2013 
The year 2013, while still young, is a fresh new start for many online marketers, especially those who employ content marketing. While the last year has been a success for many of them, striving to generate more success for this year in terms of content marketing still lingers, which is a good thing. Along the way, many innovations in online marketing may soon spring up, therefore increasing the possible gains and strengthening the capabilities of this marketing strategy. Meanwhile, here are the things that companies and small-scale businesses must look forward to with regards to content marketing for this year:
Consistency should be the constant. A website should have high-quality content, which would help grab the readers' attention. To maintain the loyalty of the readers to a website, the content should not only be interesting, but also consistently high-quality. What is wordy content if the thought of it is full of nonsense?
Video content definitely grabs attention. Content is not all about articles. Even multimedia has been classified as valuable content, and the video format is one of the most popular. Many companies and small business have employed the use of:
Video to help promote their products or services, keeping their audiences engaged and, more importantly, promote sharing to other social media sites.
Content that is user-generated is also an attention-grabber. Businesses that take time in having their satisfied customers or clients create reviews about their positive experience with them somehow impacts how consumers weigh in on buying or availing of a certain product or service. Putting user-generated content such as online reviews would certainly help in generating more and more potential clients and customers, therefore increasing the probability of making profit.
Indeed, content marketing is not only the future of online marketing, but it is also within our midst due to its effectiveness. Thanks to social media and all other venues online, this marketing strategy would continue to prosper in the years to come.
Tags: best practices, Content Marketing, marketing, social business, social media marketing, social strategy