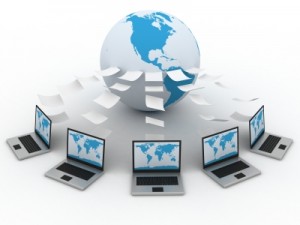 Email Subject Lines That Affect Customer Engagement: The Dos and Don'ts
Michael Sebastian at prdaily.com recently released an article mentioning a Baydin study that identified the 7 words to avoid using in an email subject line. Those 7 words are: Confirm, Join, Assistance, Speaker, Press, Social, and Invite. As it becomes harder to reach your customer's inbox, understanding different variables in your strategic email marketing will be essential to your success. Let's speculate as to why those particular 7 words seem to be least effective. Words like Join, Confirm and Invite often pertain to attending an event. This could be anything from an on-site conference, a round-table discussion, a product demo, a webinar or any virtual meeting. As an experi enced professional in the digital marketing field, I've discovered that many people tend to avoid events they learn about only via the email channel. They typically have previous knowledge of the event or they learn about it through multi-channel promotions, reviews, articles or peer recommendations. Even if a recipient knows who the email is from and has signed up for that communication, it is often the case that he/she has no interest in the advertised event unless a word that describes it is in the subject line, and that word relates to something that is of interest to the recipient. < On the other end of the spectrum, two words that are found to be particularly effective in eliciting an engagement are Demo and Conference. Thus, you are much more likely to garner a response by crafting an email subject line that is as straight-forward as possible about what your email is promoting. This way, with the proper email segmentation in place, your audience will receive an email, informative from the get-go and uniquely tailored to their interests.  On a similar note, words like Press and Social often pertain to the sharing of news. However, when used in an email subject line, they become the general focus as opposed to a specific news story that can be of interest to the recipient.  In general, as a best practice, avoid using broad terms in a subject line to describe events. It takes away focus from the specific goal and instead promotes the general. Many of us are too busy to open something that may or may not contain useful information.  The Advertising/Marketing industry uses one or all of those 7 words in 12% of their email deployments.  This isn't a surprising discovery considering that marketers in this vertical are often promoting events and inviting email recipients to join social tweet-ups, guest speaker discussions, webinars and many more. In fact the most frequently used word out of the 7, is Social with 62% of its overall usage coming from the Marketing/Advertising industry.
Interestingly, those 7 words are used in 10% of Beer & Alcohol email campaigns.
The adult beverage industry is often deploying emails that aim to highlight the social nature of buying alcohol. This practice is often obvious in TV ads and has proven effective within the industry. One or all of the 7 words are used in 16% of radio email campaigns vs. only 8% of TV email campaigns. This difference could be due to the fact that radio email campaigns are not as advanced as television ones. The marketing department budget may not allow much time for testing and weighing different email subject lines. An additional consideration for this discrepancy may come from the way people view radio. Tuning in for a radio broadcast has a strikingly different nature than it did in the past. This act can now be viewed as an event vs. an everyday occurrence. In order to get an email recipient to take action and tune into a radio program, a marketer must invite them to join. An additional consideration is the fact that radio stations tend to host speakers and market them as events via their email communications. Despite the presence of the word Press among the 7 least effective words, the News Media vertical uses one or more of those words in only 1% of email deployments.
Email recipients often tend to overlook the value of emails that advertise press releases. If Press is in the subject line, a recipient is more likely to avoid opening the email. However, if the subject line contains the headline of the press release and, based on proper segmentation, the headline proves to be of interest to the recipient, then the email will most likely be opened. Interestingly, 25% of the total usage of the word Presscomes from Clothing & Fashion Vertical and the Group Buy vertical (daily deal sites such as Groupon, Living Social, Eversave). 54% of usage of the word Invite comes from Travel & Tourism, Department Stores, Magazine/Publication, and Internet Retailers verticals. It is not really surprising that Travel and Tourism is inviting people to take action. However, if marketers in that industry are more specific about the event/trip/activity they are promoting, right from the subject line, they may be able to entertain more email opens, clicks, and, ultimately, conversions. A common theme in these emails is "We invite you to join..." followed by something fairly generic or a text that is being cut off due to the inbox preferences of many email recipients. Again, many of us are too busy to open something that may or may not contain useful information. Upon dissecting the Yesmail Market Intelligence database and getting a good idea of which marketers and verticals are using these unsuccessful 7 words we can understand the behavior of many email recipients.  In order to elicit a response, your email communication, starting from the subject line, needs to be specific in terms of the product or service you're promoting and the action you're prompting your recipients to take. What words deter you from opening an email or prompt you to immediately hit delete? Learn More About 
Email Marketing
...
Tags: email marketing, email marketing tips, Ernesto Verdugo, Internet Marketing, marketing