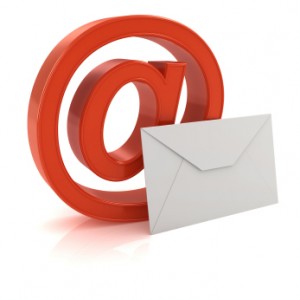 Powerful yet easy to use
email campaign software
is a must for any Internet marketer seeking financial success. One of the major reasons affiliate marketers fail, despite great products, and eye catching sales pages is their lack of proper advertising. More specifically, they fail to take advantage of their advertising efforts. Getting potential customers to the sales page may be important, but repeat business is the key to ongoing success. The best way to accomplish this is with good email campaign. How does this software help an affiliate marketer? The easy answer is that it helps in keeping track of potential customers so that a marketer can keep in touch with them. And this means a greater amount of repeat business and more sales for the marketer. Once a good brand or expert status has been established, people that have become part of the email campaign will be more inclined to making further purchases. Important Features to Look For in
Email Campaign Software
There are a few features to look for when shopping for a good
email campaign software
package. It is also important to make use of these features so that your marketing strategy is working at peak efficiency. It's surprising how many marketers fail to make use of all available resources, even when they have them all right at their fingertips. Another common mistake is overlooking the deliverability of the emails themselves. Emails that end up in the spam box and deleted instead of reaching the recipient can't contribute to the success of a marketing campaign, no matter how brilliantly executed. Email scheduling is extremely important, especially for affiliates that maintain many different websites along with marketing campaigns for each. This is also a feature some
email campaign software
packages don't have so make sure to check first. Scheduling allows the busy marketer to write all of the necessary emails to send to customers on their growing email lists and choose the order they are sent as well as the frequency of the mailings. It's easy to see that trying to manage this without good
email marketing software
would be a marketer's nightmare.
The Key to a Successful Email Campaign
The last feature a marketer should look for in email & mobile campaign software, and make good use of, is Statistics Tracking. The success of an email marketing campaign hinges on being able to tell what works and what doesn't. Tracking shows the statistics that tell a marketer how many links were clicked through from a given sending, how many customers are giving repeat business. This information makes it possible to fine tune the advertising campaign, adjust newsletters or sales pages, and make better choices for the products and services available to the client base. Learn more about
Email Marketing
.
Tags: adjust newsletters, advertising campaign, email campaign, email campaign software, email marketing, email marketing software, Internet Marketing, marketing, sales pages