Guys! are experiencing of running out of content ideas? and want to have useful and rich full content ideas ? Here are some ideas that will help you in your blog content in easy way. Check it out!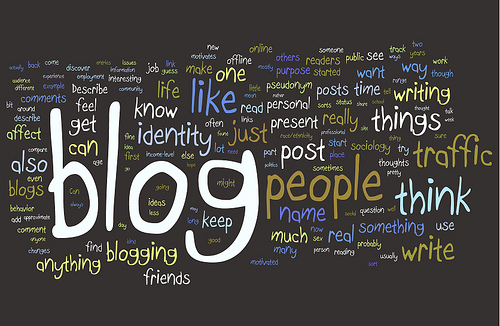 13 Tips to Find Valuable Content Inspiration For Blogging
Here are
13 places to seek blog content ideas
to avoid running on empty when you create content.
News. Give your spin on the latest developments in your niche. This works especially well for high profile topics such as politics and fashion. If your topic doesn't generate a lot of news, consider associating a relevant angle from mainstream events. BUT avoid the "Kenneth Cole Syndrome" when it comes to making hay out of other people's tragedies.
Trends. Either forecast, if you're a thought leader, or explain what they mean to your audience. This type of information generally does well. The downside is that trends tend to change annually or seasonally so that doesn't do a lot to fill your editorial calendar!
Curation. Highlight the best of the information in your category. Be careful since almost half of marketers who use this technique have had some problem.
Charts. Translate information into easy-to-grasp visualizations. Choose the data points to highlight carefully and use your graphic presentation to make your point since people take in visual information 60,000 times faster than text.
Research. Get extra mileage from your research and/or data collection. Create sexy charts and commentary and package them for content snacking. Alternatively, provide insights on other people's research. Of course, make sure you have the rights to use the research and link to the source.
Social media. Pay attention to the latest buzz on social media as it relates to your topic. Use this input to determine the hot topics. Where appropriate reuse the content as the basis for your posts.
Employees. Get ideas from the experts on your products and customers. Everyone in your firm has the potential to create content. That said, you must take away the fear of failing. No one wants to look bad because they can't write amazing prose or are camera-shy. Hire editors and designers to make employee content sing.
Customers. Gather your customers' stories and put them in the spotlight. Make them feel special. Realize that you'll need to enhance this content with editorial, design and outreach. But you can leverage the power of getting these customers to share your content with their social connections.
Prospects. Answer your potential customers' questions. Source them from your sales and customer service teams.
Influencers. Take advantage of their sway over your buyer and/or user. This doesn't just mean the c-suite for B2B marketers. Think spouses, children, friends, parents and others. Ask questions on social media and get their input.
Competitors. Pay attention to what they're discussing. Consider if it's relevant to your organization as well. Monitor their content and social media outposts. This is one place where you want to use a personal email address to keep your lurking undercover.
Guest bloggers. Allow other bloggers to create content for you. (Note: This blog does NOT accept guest posts!) If you want a top ranked blogger to create content for your blog, understand that you may need to compensate them with more than a link to their blog, especially if you've got a company or low traffic blog. While this can be a useful stream of content, it requires work to make it fit your blog voice. Further, many bloggers find that it doesn't perform very well. (Kristi Hines shared her results.)
Experts. Get input from trendsetters in your field. This may require compensation. At a minimum, link to your source.
Source: http://heidicohen.com/never-run-blog-content-ideas/?utm_source=feedburner&utm_medium=email&utm_campaign=Feed%3A+HeidiCohen+%28Heidi+Cohen%27s+Actionable+Marketing+Advice%29#utm_source=feed&utm_medium=feed&utm_campaign=feed
Tags: blog content, blog content consulting, Ideas, internet, online seo, SEO, seo blog, seo consulting