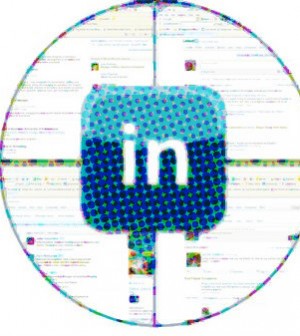 Most online marketers dismissed LinkedIn as a lousy marketing tool years ago. Go on, admit it, you were probably one of them…LinkedIn is for people who want to find a job, right? That's what most of us thought.Well, NOT anymore. LinkedIn has evolved, and it's quickly becoming one of the best places for generating highly qualified leads. It's true. Did you know that the once second-tier business networking site now has well over 200 million active users? Sure, that pales in comparison to Facebook's community of 1 billion strong… but that's also what makes it BETTER than Facebook. Facebook's community and connections are built entirely on a social framework. It's people sharing cat photos and venting about their coworkers. LinkedIn's community is built on a framework that's entirely professional. Think about it; there's really no reason to be on LinkedIn unless you're motivated to advance your career or business. It's not a good venue for cute cat photos and Fail videos. The point is that LinkedIn, by design, attracts a certain type of user, one that's more likely to be motivated, affluent, etc. It automatically collects users that belong to a certain, highly valuable demographic. If this type of customer fits your customer profile, LinkedIn is a gold mine.
1. Create a LinkedIn Group
LinkedIn Groups are perhaps the most active corners of the entire network — and also the most underutilized by marketers. You may be asking, how exactly is a LinkedIn group going to help me generate leads? It's simple: Create a group in which the topic ties in seamlessly with your product or service. For example, if your were trying to generate leads for your SEM company, you'd create group entitled "Online Marketing 101." This gives you 2 massive advantages: 1. You get to hand pick who you invite — other LinkedIn users who you believe to be potential leads and colleagues. 2. You get to mail to the group once every week through LinkedIn Announcements. When you create a LinkedIn Group, you'll need to make a few decisions about how you'll manage it. First off, will this be a "closed" group or an "open" one? As you probably guessed, closed groups require approval to join and the conversations within those groups are not visible to the public. Closed groups are easier to manage (because there are less contributors). On the flip side, they grow much slower. By managing a group, you can screen members, direct conversations, and set the ground rules for group posting. For example, you can make users agree not to pitch their products and services in the group. As you post answers to technical questions in your group, you'll be demonstrating your massive SEM knowledge and you'll be hailed a hero. Users will take notice of your company profile and reach out to you for help on their own projects. This strategy is one of the best lead gen strategies on social media, because it allows you to expose you to a very qualified pool of leads.
2. Join a Group
So we've already identified that LinkedIn Groups are full of top-notch prospects, right? Just because you didn't create the group, that doesn't mean you can't tap into it… The users in a LinkedIn group are usually there to make connections and ask questions. It's a perfect set up for you to showcase your expertise on a subject. Budget some time each day, as little as 10 minutes a day, and spend that time offering helpful answers and suggestions in groups that are relevant to your business. Connect with the user that asked the initial question and follow-up when possible. TIP: Don't be spammy. Remember that you are looking to build a good working relationship with these new connections. Offer your help, but don't push.
3. Post Strategic Updates
The third way to find leads on LinkedIn is to post helpful tips and articles to your status updates. Don't fall in to the trap of thinking that you need to self-promote on LinkedIn. It's just as effective to share another expert's content. In fact, it works best this way. Nobody likes someone that is constantly talking about himself. By sharing another expert's helpful content, you're building trust and relationships with your contacts on LinkedIn.
In the photo above, you can see how e-commerce expert, Ezra Firestone, has featured a post from PracticaleCommerce in his status update. And the post just below Ezra's is a prominent personal trainer doing some lead gen of her own. Are you starting to see how this works? These updates are a subtle way of reminding your contacts that: A.) You exist. B.) You are an expert in your field. Monitor the comments on your posts for opportunities to answer questions and network with potential clients. The key thing to remember when generating leads on LinkedIn is to spend a little time each day connecting with potential leads and sharing your expertise in a way that creates visibility.