Every year, before the year's end I like to read over my agenda and do a "year's review" of all the activities I did during that year. 2011 was no different. On December 30th I sat down on my own with nice music and a nice cup of fresh coffee and I went month by month, day by day, over the activities I had during the year.
This is a really cool thing to do, to "re-live" those amazing activities you had during the year, and also to refresh your memory over the amazing people you came across during the entire year.
I love acknowledging people so a few years ago I came up with the idea of doing a "My Favorite people of the Year" Blog post, where I acknowledge some of the great people I came across during the year.
Truth is of course I met a lot more people during the year but it will be hard to mention each and every individual, so what I like doing is selecting the people who brought me the most fond memories during the year.
So, if you crossed my path in 2011, and you're not in this list, allow me to also thank you for being there and making 2011 very special.
I will like to dedicate this post to my uncle Rodolfo Aldapa, who was one of my beloved relatives who sadly passed away the day before I wrote this post. He of course had a spot on my favorite people of 2011 as he did on my post of My favorite pople on previous years. I will sure miss him a lot.
(Mind you, these people are not set on any particular order, I just happen to remember enjoyable activities we did together at some point while reading my agenda :-)
Of course, I would like to get started with my family! My Wife Gerjola, My Son Vincent and my Daughter Nina. I am so blessed that they are in my life. Nina, Coco & Patatita I love you with all my heart you're my everything :-)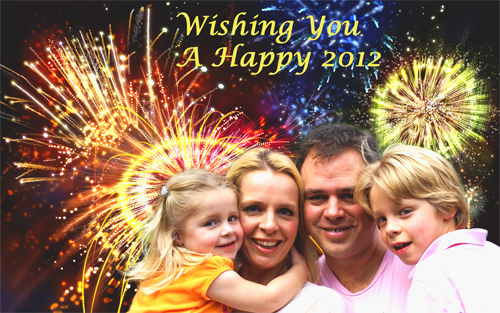 Then I would like to Acknowledge my Parents: I wish I will live a bit closer to them, as I do not get to see them as much as I want to. Fortunately we Skype almost every day. Winacho and La Piguas I love you with all my heart!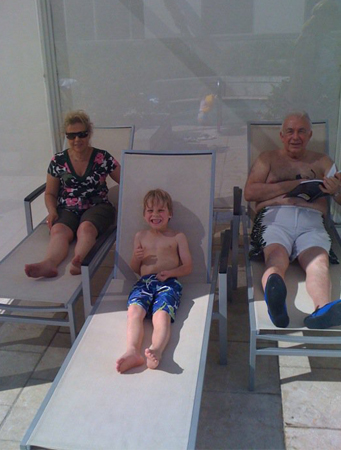 Then comes my Brother and Sister. Sad enough, I did not see my sister in 2011, but we did keep in touch as often as possible via phone or Skype, also my Brother left to Chicago and I do miss him dearly. Guys you're amazing and I love you very Much :-)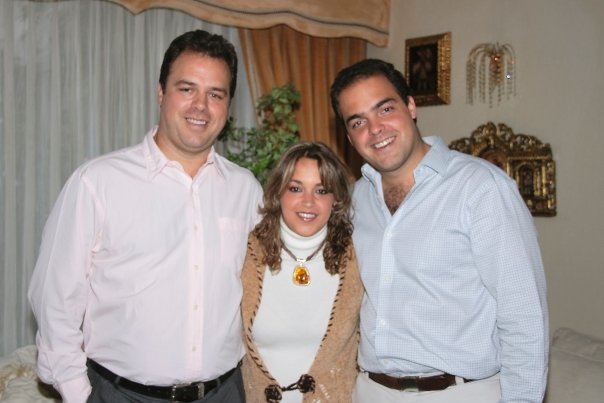 Next person on my favorite list is my really dear friend Dave Crane. During my life I've had lots of "best friends", but I must say Dave is on a league of his own. I really feel a very strong bond with him and I absolutely treasure all the times we spend together. We have fun, we have serious conversations, we brainstorm and we counsel each other in many aspects of our lives. Dave you're an amazing guy and I feel blessed we're such good mates!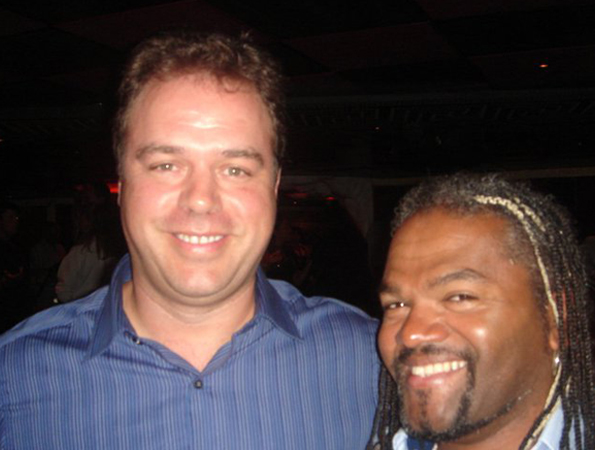 Next on my list are: Barry, Cummings, James Reynolds and Christian Farioli. I had to put the three of them on one single spot as they are all very close pals and I really feel so proud of calling them close friends and business partners. Guys I was so proud of you this year after the UPO in Al Ain, for the first time we worked as a team and we made this year's event extra special. You guys rock! Barry, it was awesome to have you here in USA for a few days in 2011, Lets Make 2012 an extraordinary year!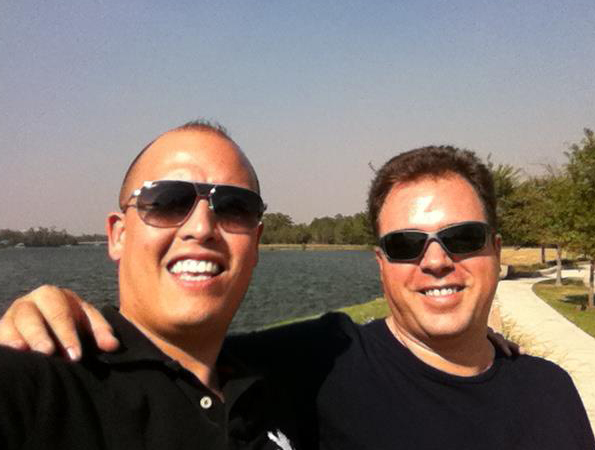 James, thanks for coming and staying in Amsterdam for a few Days in 2011, we had a great time and our brainstorm sessions gave birth to the 2011 UPO in Al Ain, that probably will change the way Internet Marketing Events are done around the world! I Feel proud to have you as my business partner and friend.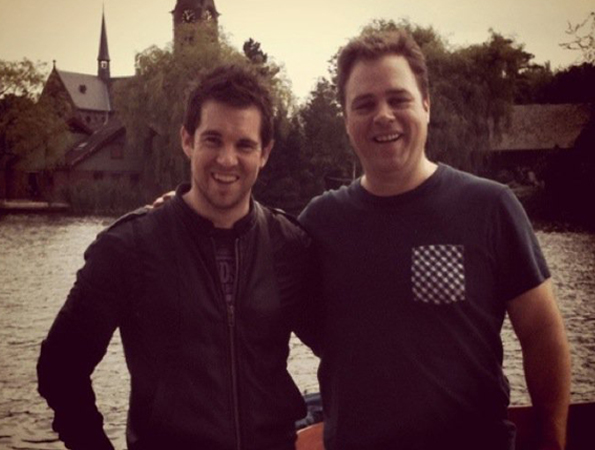 Christian, first of all congratulations for your 66,000 views of the "Retarded Sheep" in YouTube :-)
Second, I also want to tell you how much I value your friendship and support. You're a super clever person and you're insights are always invaluable. in 2012, I hope we can really dedicate time to the projects we have pending. Thanks for your patience and always being there for me. Un gran abrazo Amigo!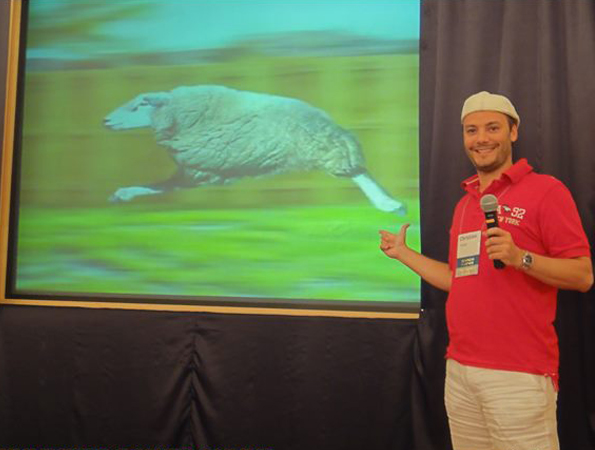 Mitch Carson is the next on my list :-)
Mitch is another person whom I surely feel a strong bond and connection, Amigo Mitch (El Gringo de Los Angeles). We had a lot of fun experiences in 2011 and it was always a pleasure smoking either Shisha or Cigars and having enlightening conversations. You're a very good pal and I feel really happy having you as a friend!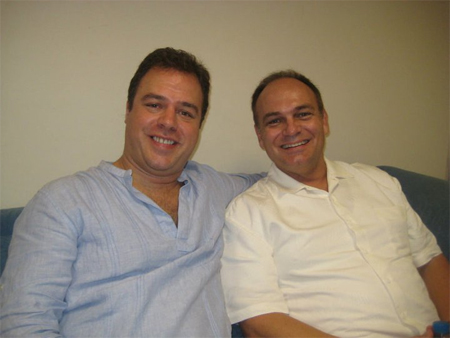 Sue Reader is the next person on my list.
Sue you're amazing, thanks for accepting the big challenge and responsibility of making the 2011 UPO happen. Your help and contribution was key to the success of the event. I hope in 2012 we can work closely together. You're amazing!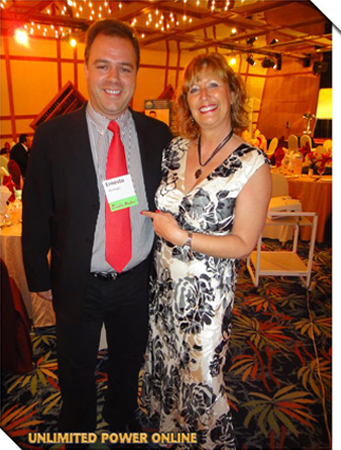 Joanna Kinsman comes next on my list :-) Joanna, you sure are a special lady, I am really glad Dave You and I had the chance to spend some time together after the cruise in Florida. It was short but very enjoyable! Look forward to more fun times in 2012.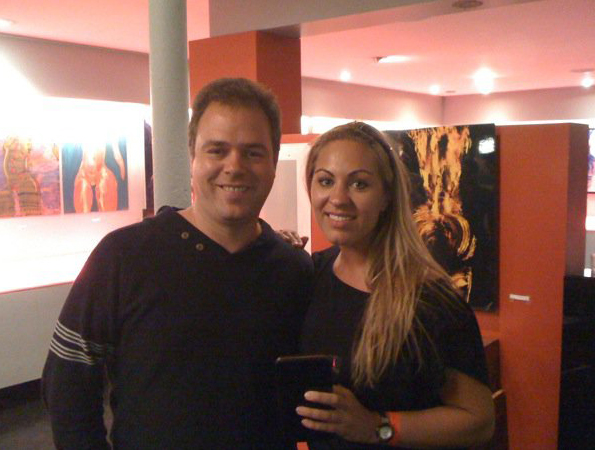 Then of course I have to mention my good friend Andrew Lock, with whom I had the chance to work closely this year on 3 different occasions. In Park City, Las vegas and the UAE. Andrew, you're good pal and I really value your friendship. I look forward to being part of your mastermind and YES I will Beat You Next Time we Play: " The Battle of the Nifty Resources" lol!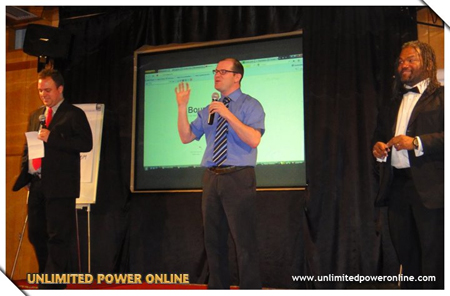 Marie O'riordan follows on my List. Marie, it was a pleasure to see you in London this summer and I am so happy that by random circumstances we connected again and you were available to speak on the 2011 UPO in Abu Dhabi (Al Ain). I look forward to working together this year on the 3 projects planned :-)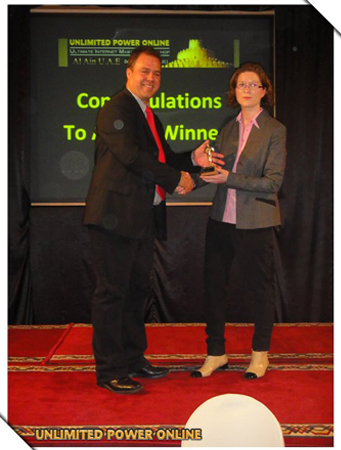 Suraj Sodha Suraj, what a great pleasure to get to know you this time. Last year we hardly had a chance to connect. I am really happy that we connected. You're a great guy and it was very valuable your contribution in the UPO, not only speaking but keeping the firewalk safe Thanks Mate!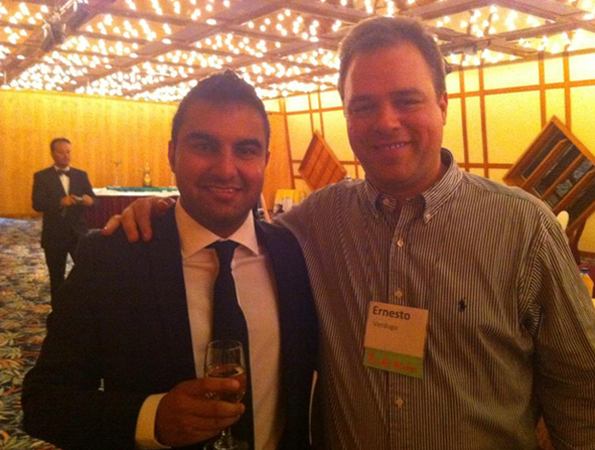 Next Peron on my list is Chris Farrell, What an amazing person! Funny enough we met in Facebook, we both were traveling the next day to Salt Lake City and without knowing me, he waited for me in the Airport and we drove together to Park City. We had great conversations and surely is a person I am happy I met in 2011. Chris we missed you in Dubai this year but I am sure we will catch up in 2012 during the Mastermind Sessions. Look forward to spending more time together in 2012.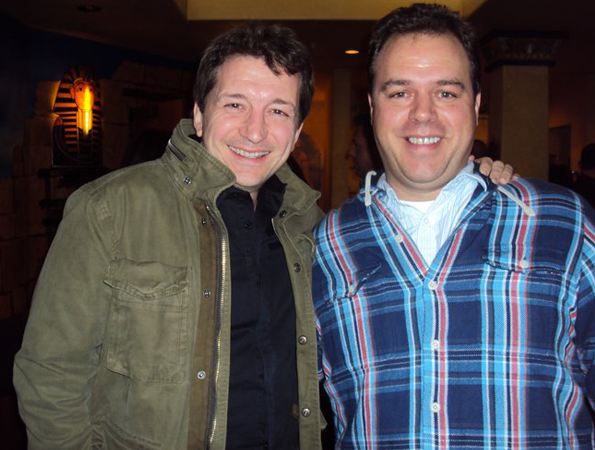 Then comes one of my oldest friends: Ihab Sorial Ihab what a great pleasure was to reconnect twice with you this year. Thanks for always keeping me in mind. It was a pleasure working with you in Tunesia and then spending some time with you in Doha. I look forward in more opportunities like this in 2012. BIG Hug.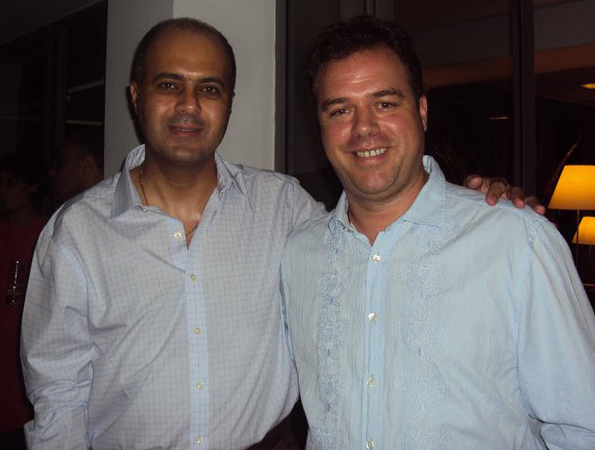 Andy Shaw, is a person that had to be on this list: Great that we met 3 times this year! During the Cruise, London and afterwards in Dubai and Al Ain. I always have a great time when you're around mate. It is always a pleasure to see you. Look forward to lots of Piñas Coladas during 2012!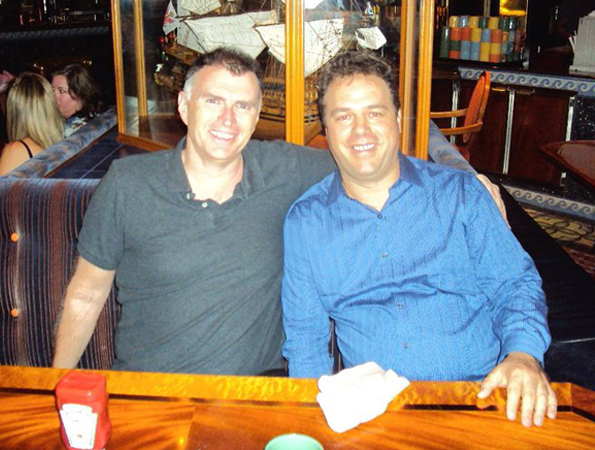 The Marketers Cruise team: Captain Lou, Donna Fox and Mike Filsaime: Mike, Dona & Captain Lou. What an amazing concept the cruise is. I am very grateful that you guys put together such an amazing experience and I look forward to this year's adventures in the Caribbean. Captain Lou, remember I got an award to present to Mike on the ship! Hope one day I can host you guys in Dubai!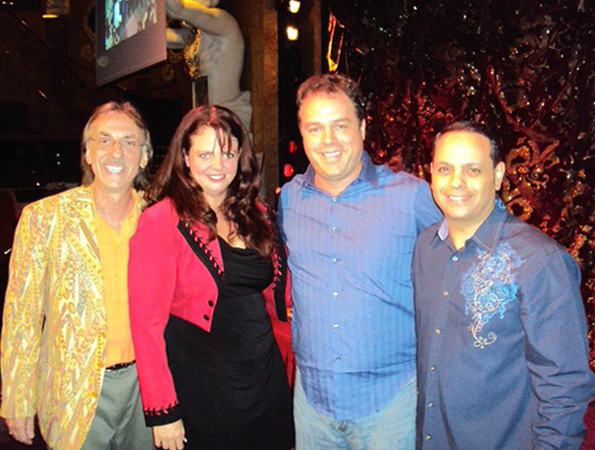 The Dominican Republic "Stowaway Gang" Can you believe this is a bunch of "Stowaways" that landed "sneakingly" by fisherman's boat in the Dominican Republic? This was for sure an adventure I really enjoyed and had a lot of fun on. Great Thing we're going this year mainly to Spanish Speaking Destinations, so look forward to get in more trouble this year with all of you guys!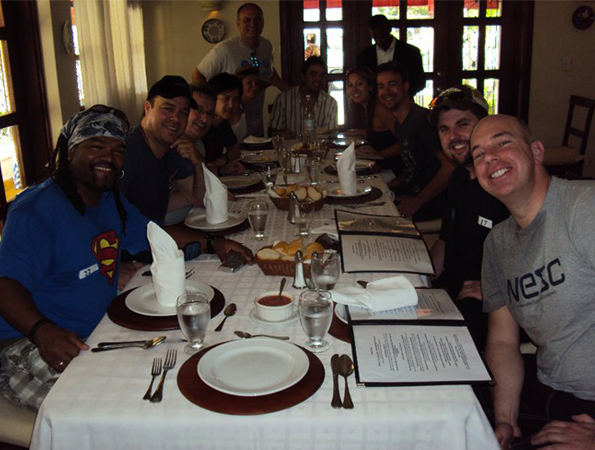 Simon Coulson Simon, we missed you this year in Dubai! We also had a share of fun experiences in the Caribbean last January. Look forward to more fun in Mexico and Costa Rica in a few weeks. BTW Thanks for your invitation to the event in London in June. I really enjoyed it!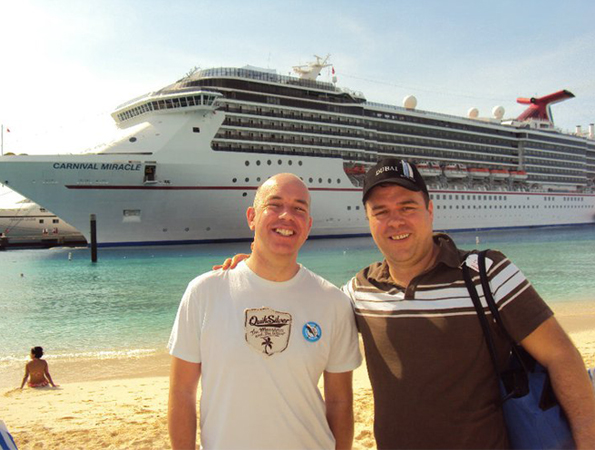 And yet another Simon in the list... Simon Leung, Dave Crane and Ernesto Verdugo is a combination that spells "trouble"! lol! Simon, it was great to hang out with you in the Caribbean and in the UAE this year. I always enjoy your company. We will miss you on the cruise for sure my friend!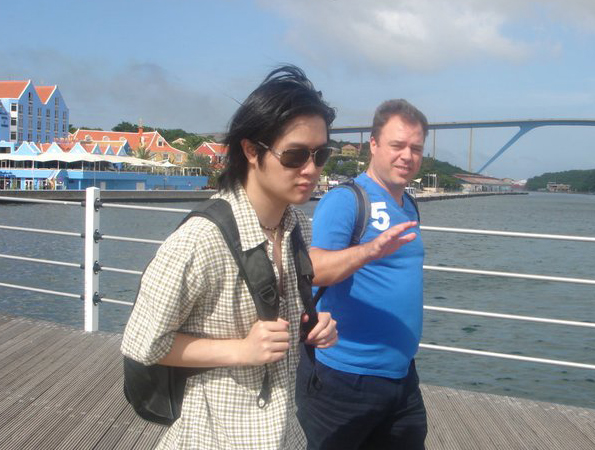 Com Mirza and Annete Waddington... Interesting enough you both are on one picture :-) Com it was a pleasure meeting you in October and I look forward to getting to know you better and hopefully doing Business in the UAE and Pakistan as we planned it. Annette I have to thank you for your constant support in all what i do in the UAE. I really appreciate that regularly you do "likes" on my posts on Facebook and that you participate regularly in all my events. Thanks for your constant support.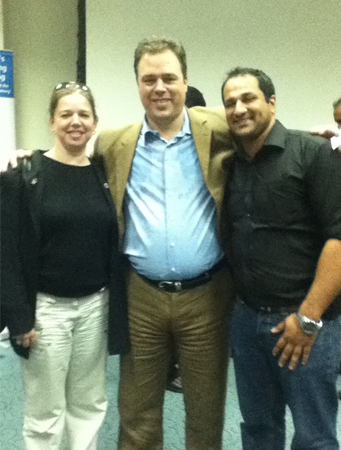 Lasse Rouhianinen of course had to be on this list! Lasse it was a great pleasure to finally meeting you this year, we both new about each other but until this year we finally met. It was fantastic that you managed to be with us in the UAE and look forward to spending more time with you in the Caribbean this year! Un Fuerte Abrazo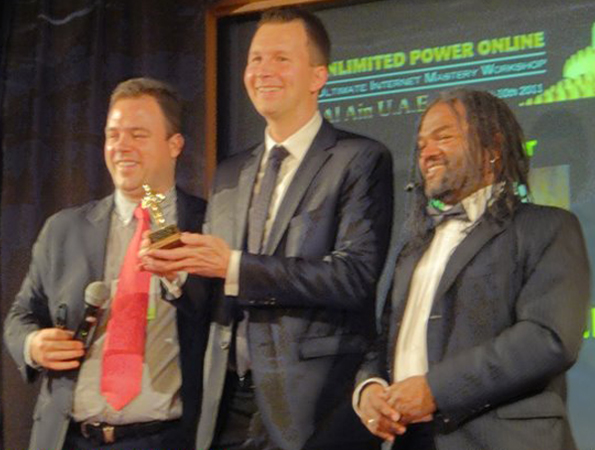 Sohail Khan Strange Sohail we took so many pictures and I cannot seem to find one picture only with you. No problem. It was great to have you in Dubai for Tourism and Speaking in the UPO. We had a great time and it was great to have you speaking on our stage as last time it was not really possible. Look forward for many Join Ventures Together in the Future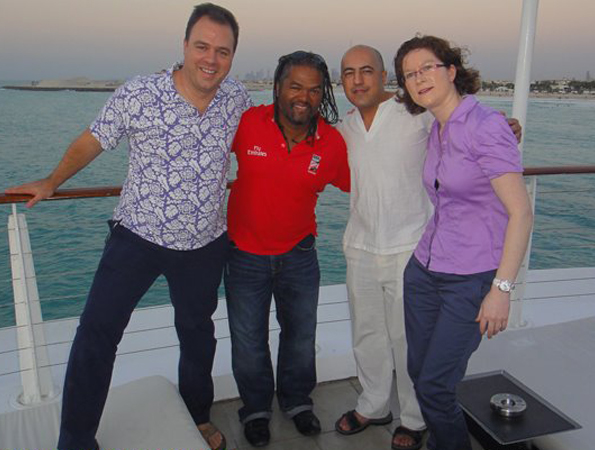 Mary Lyka Rosit :-) Dear Lyka, as you well know you're a very important person to us. We enjoy having you as part of our team. Your effort support and care for us is always on our mind and you know that we're also there for you for anything. You're a super star!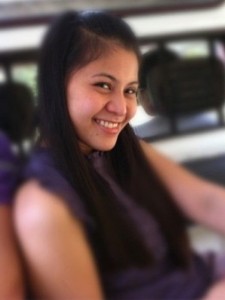 Ali Sabkar, is the next person on my list: Ali as last year it was a pleasure spending time with you a number of times in the UAE and also in Bahrain. I look forward to Working with you with all the Social Media Clubs around the GCC. You're an amazing guy and very happy I partner with you in the GCC :-)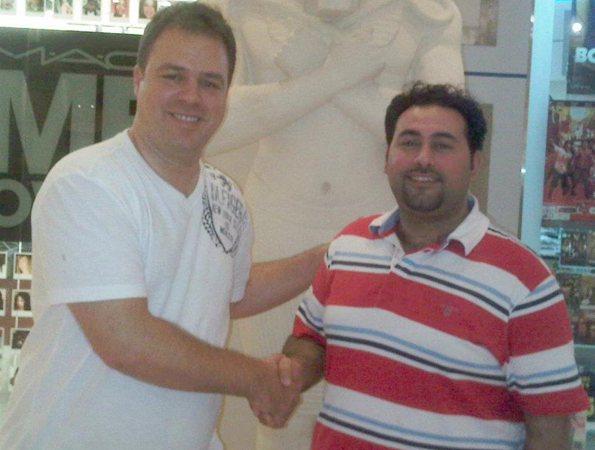 David Bullock David it was nice meeting you in Utah this year and It was great working with you in Bahrain and the UAE, I hope there will be lots of business coming our way in 2012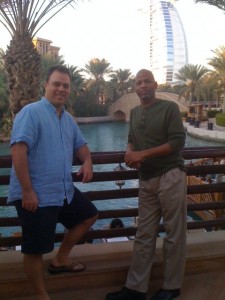 Javier Rivero Diaz Javier, you're also an amazing pal and I was happy to spend time with you early last year but also it was great to see you back in London. I was really happy that you were the first guest on my Web TV Show! Un Abrazo Fuerte Amigo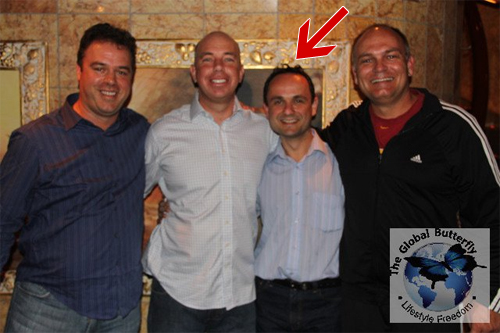 Phil Bedford Phil, I am so happy that you were part of our event this year in Al Ain, we've shared the Platform a number of times but this time was even more special. I know how important it is to combine "0nline" and "offline" networking and I do hope we can do a lot more work together. I appreciate having you on my list of friends, you're a great guy!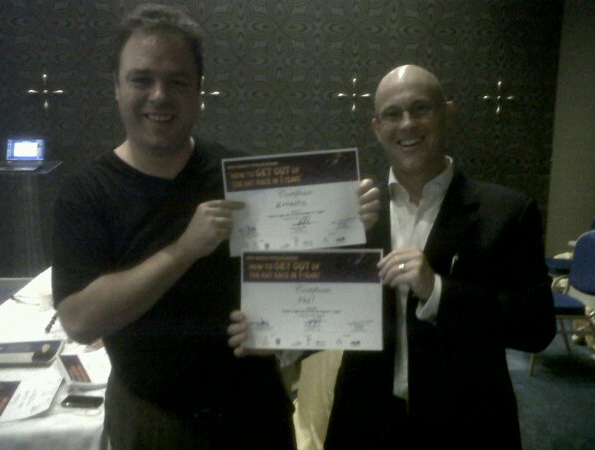 My Little Nephew Alejandro! It was a great pleasure to be the first one in my family to meet the new comer of the family this February. Is not that often that you experience family growth, so when it happens it is an special ocassion, so I was happy that our family welcomed my Parent's 5th Grandson and my 1st Male Nephew :-)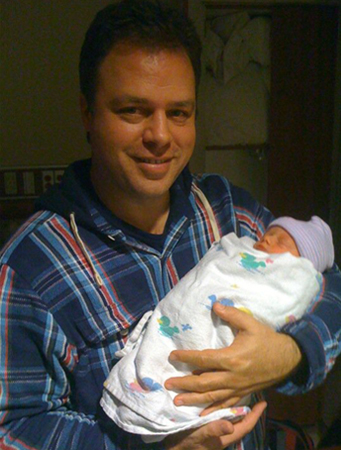 Emily & Peter Nguyen Pitty that I don't have a picture with you guys! Specially because Emily has such a nice Camera. It was a real pleasure getting to know you guys during 2011. Nice that we met through Vincent and Braedan. I certainly enjoy hanging out and spending time with you guys!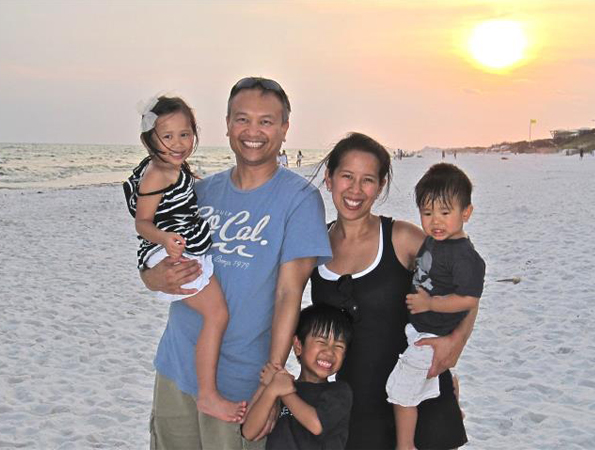 Sam Cawthorn Sam I've met lots of Inspiring people in my life and I am so happy you're one of them. Your story touched me deeply and meeting you personally was a great bonus. Hope our paths will cross again in the near future either in Australia, the UAE or the USA.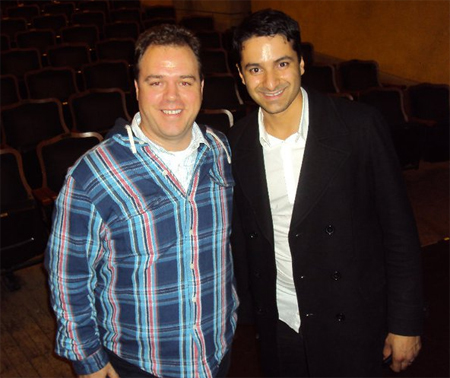 Gail Kingsbury: Gail it was a great pleasure to see you again in SAM, I really enjoyed spending some time with you and talking and exchanging points of view. You're a very interesting lady and I look forward always to meeting with you. Thanks for making my trip to sam Extra Special :-)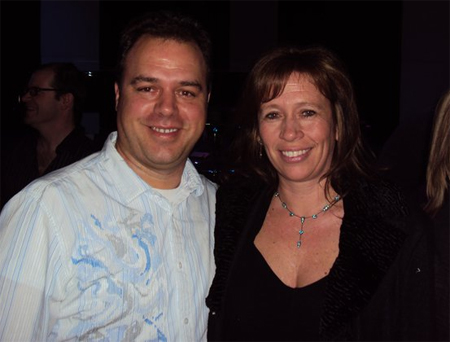 Deborah Cole Micek (Coach Deb) Deb it was also great to meet you in 2011. I was really happy to be the "Official Expedition Guide" to the Dominican Republic. That fisherman's boat trip was one of the highlight of the year for me and I am happy you were part of the gang.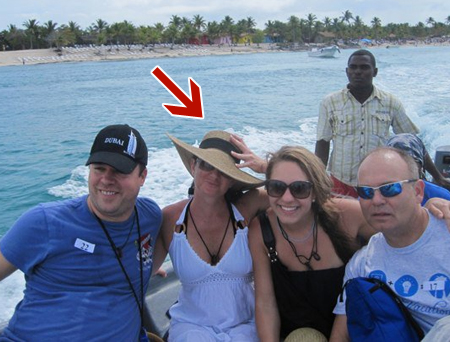 Paul Lemberg. Paul I really enjoyed seeing you here in the states and keeping regularly in touch via FB and the Telephone Interview done with you. Thanks for keeping me always in mind. You're Great! On This picture I am with Ciaran Doyle too! I miss you and Dean this year Ciaran. Hopefully we will meet in 2012!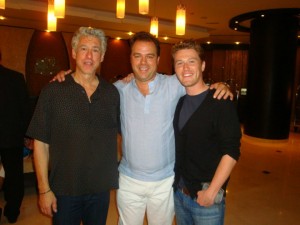 Rick Itzkowich Rick it was great having you at home for a few days in 2011. It was great to see you playing baseball with Vincent and having a number of nice chats. Hope 2012 brings lots of opportunities of doing stuff together as I really enjoy working with you, you're an amazing guy. Un Abrazote!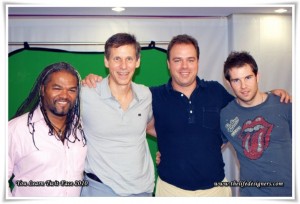 Sohail and Souzan Esmali Sohail and Souzan, (Pitty I have no picture with both of you). I really appreciate your amazing support on all my events and activities. It was a great pleasure to get to know you and all started with a really kind invitation from you for all out team to have dinner. You guys Rock and make sure you know I am always there for you :-)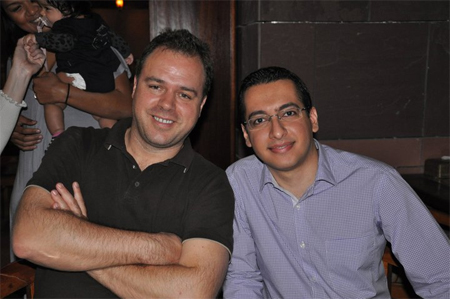 Well that is it for this year! Now that I think about it I think this list is a bit unfair... I am sure I am missing people, for example... Julie Meer, Rehan Allawallah, Amir Anzur, Tonii Ford, and lots of other people that I am not adding to this list that surely made 2011 an amazing year. Thanks for an amazing 2011 and look forward to a 2012 full with amazing experiences Ernesto