I found a great post about Internet Marketing Myths
I found an informative arcticle about Marketing Myths on Internet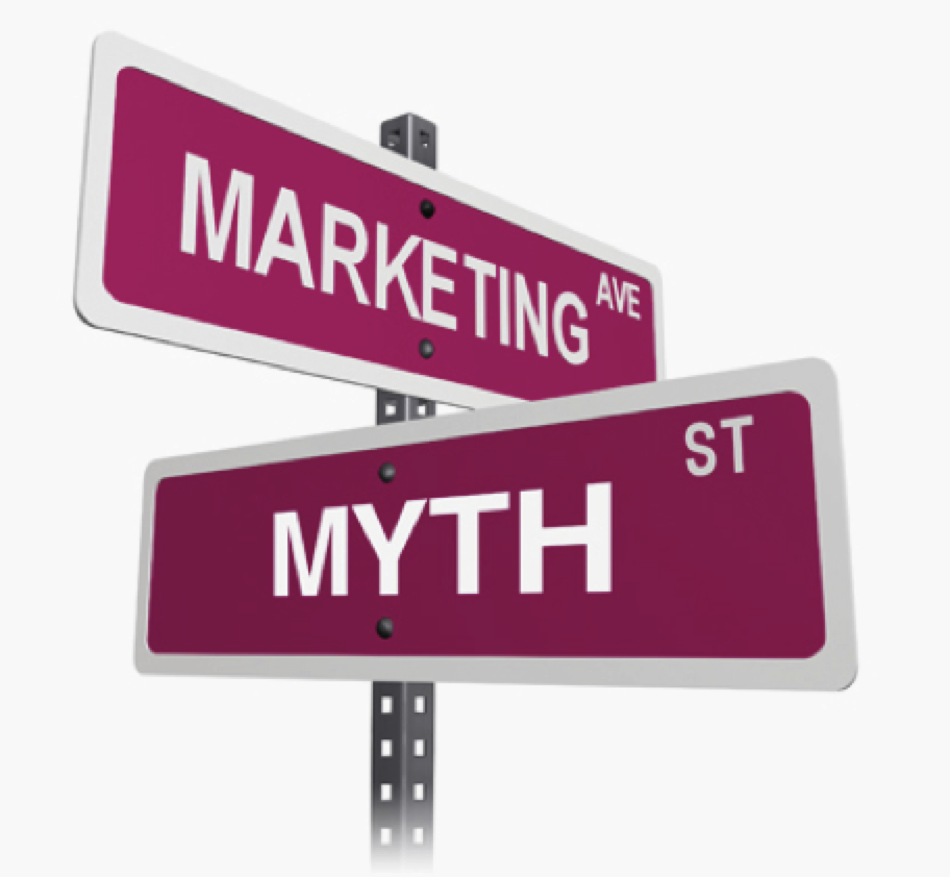 Debunking the false myths of Internet
marketing
will lead you more quickly to success.
Myth 1: Information Sells Products
Just because you provide information, doesn't mean people will buy what you're selling -- especially if you're trying to sell using dry, personality-free facts, or buzz words and insider jargon. Fresh storytelling is at the heart of compelling websites. Artfully combine design, copy, architecture and SEO using the science of persuasion and the paradigm of conversion. Include third-party validation. The more your audience can envision themselves as part of the experience, the more they to buy into it, thus buy into your company.
Myth 2: All Stakeholders Are Equal
Success is not democratic. A touch of autocracy helps. Being respectful to all stakeholders creates hills, not mountains. In real life, only tall mountains stand a chance at success. Have the courage to focus on creating mountains. This means having the guts to ask yourself who's most important. You can't control who lands on your site, but by determining the most important visitor, you can determine how to address that specific stakeholder's needs. Your focus has to be on your most profitable clients because without those profits, you can't serve any stakeholders at all.
Myth 3: All Products and Services Are Equal
Ultimately, only a few engines propel the train. The rest of the railroad cars are pulled along. Prioritize only the most important services, those with the highest chance of profitability. Make sure these services can be quickly and easily found on your website. With scarce resources and a multitude of options, concentrate your time and money on the products and services that will pull the train by generating the highest ROI.
Myth 4: Pursue New Clients Only
Sure, the hunt gets the adrenaline going. But smart businesses both hunt and farm. It costs six times as much to attract new customers as to keep existing ones, so retain and reward the ones you've got. For successful companies, 80 percent of revenue growth comes from existing customers. However, new business counts for 80 percent of revenue for most companies. Lost clients say they leave because they don't feel cared for. Cultivate deep relationships and long-term loyalty with your clients. Email
marketing
, online surveys and event
marketing
are perfect for growing your current customers.
Myth 5: Online and Offline

Marketing

Are Distinct Channels
Traditional advertising and
online marketing
are not stand-alone silos. A very real two-way bridge exists between the two. Offline and
online marketing
work in synergy to produce greater results than either alone. According to a 2007 study by JupiterResearch and iProspect, two-thirds of online search users are driven to perform searches as a result of exposure to some offline channel, such as print, television, radio or billboard ads. When creating budgets, it's important to remember it's not an either/or situation; it's a both/and opportunity.
Myth 6: Embrace Social Media, At Any Cost
The amount of energy invested is not directly proportional to ROI. Rather than wasting valuable time on frenzied, unfocused social media activity that fails to maximize your brand presence, complete a few imaginative, cost-effective projects that do have pass-around value. And make your assets searchable by tying them into keywords. There's no value posting a video to YouTube if no one can find it. Don't forget to have metrics in place in advance so you know whether or not your work was effective.
Myth 7:

Search Marketing

Is Only Part of the Mix
Truth is, organic search engine optimization is the most important integrative
marketing
tactic. Businesses that attain the No. 1 position on search engines experience extraordinary success. Period. According to 2008 research by the Jupiter Group and the NPD Group, 70 percent of Internet users said they clicked a search result within the first page of results, and 92 percent clicked a result within the first three pages of search results. Organic search results matter.
Myth 8: Your Site Is Nothing More Than Sales Support
Your website is more than just sales support -- it is your most valuable and widely seen sales tool. If your site is not your No. 1 salesperson, introduce some changes. Make sure your site has a call to action, and the contact information is easily accessible so customers can initiate dialogue. Even if your site is not ecommerce, write it with persuasion so visitors are prompted to take action.
Myth 9: It's Okay to Spend Less than 20 Percent of Your Budget on

Online Marketing
In reality, markets have moved online and to mobile devices. Most people have shifted from traditional to online outlets for decision-making, and smart companies are taking note. In 2010, 59.8 percent of surveyed companies say more than half their multi-channel advertising campaign budgets will be allocated to digital
marketing
channels, according to Datran Media's annual
Marketing
& Media Survey. Budget to reach and impact the most people via
online marketing
, which channels into higher conversion rates for you.
Myth 10: More Clients is Always Better
Business schools teach it's a numbers game, that the pursuit of more, more, more solves all problems. But the pursuit of fewer but "better-fit" is a superior strategy, with longer term, mutually productive results. The goal is not to get as many clients as possible, but to get the right clients so they stick with you. Use specific keywords on the web and make sure language is appropriate for your audience. After all, what good are thousands of hits if they abandon your site soon after they land? Filter your clients. Pick the right, high-quality customers for your company. Then make sure what you promise is what you deliver.
Tags: 10 Myths, business, Internet Marketing, Myths, Strategies, tips