Great! I've found an informative article about how to improve your social media marketing. ;)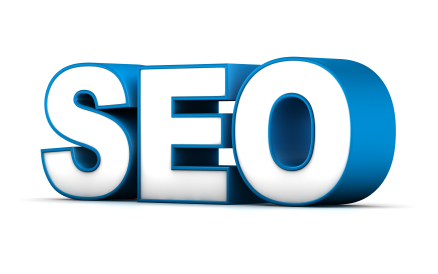 1B. Diversify Your Links
Are guest posts the one true answer to all of life's questions or are they a scourge on our fragile earth? To read the SEO blogosphere in 2012, it's hard to tell. Any link-building tactic can be low quality, if you abuse it. The problem is that someone reads a tip about how guest posts make good links and then they run off and publish the same slapped-together junk on 15,000 sites. Then they wonder why their rankings dropped. Nothing screams manual link-building like a profile that's built with only one tactic, especially if that tactic is too easy. At best, you're eventually going to be doomed to diminishing returns. So, take a hard look at where your links came from in 2012 and consider trying something new next year. Diversify your profile, and you'll diversify your risk.
1C. Diversify Traffic Sources
There's an 800-lb.
G
o
r
i
l
l
a
in the room, and we're all writing more SEO blog posts to avoid talking about it. Most of us are far too dependent on Google for traffic. What would you do if something changed overnight? I know some of you will object  – "But ALL my tactics are white-hat and I follow the rules!" Assuming that you understood the rules 100% accurately and really followed them to the letter, what if they changed? The more I follow the Algorithm, the more I realize that the changing search UI and feature landscape may be even more important than the core algorithm itself. What happens if your competitor suddenly gets site-links, or you're #8 on a SERP that drops to only 7 results, or everyone gets video snippets and you have no videos, or your niche shifts to paid inclusion and you can't afford to pay? Even if you've followed the rules, your traffic could drop on a moment's notice. You need to think beyond Google. I know it's tough, and it's going to take time and money, but if you're dependent on Google for your livelihood, then your livelihood is at serious risk.
1D. Diversify Your Marketing
There's been a very positive trend this year toward thinking about marketing much more broadly – not as a tactic to trick people into liking you, but as the natural extension of building a better mousetrap. I think this is at the heart of RCS (not to put words in Wil's mouth) – if you do something amazing and you believe in it, everything you do is marketing. If you build crap and you know it's crap, then marketing is sleight of hand that you hope to pull on the unsuspecting. You might score twenty bucks by stealing my wallet, but you're not going to gain a customer for life. Stop taking shortcuts and make a real resolution in 2013 to think hard about what you do and why it has value. If you understand your value proposition, content and marketing naturally flow out of that. Talk to people outside of the SEO and marketing teams. Find out what your company does that's unique, exciting, and resonates with customers.
1E. Diversify Your Point Of View
I recently had the pleasure to finally see Michael Dorausch (a chiropractor and well-known figure in the local SEO community) speak. Dr. Mike arrived in Tampa for BlueGlassX and built his presentation from the ground up, using photography to tell stories about the neighborhood and local history. It's hard to explain in a few sentences, but what amazed me was just how many ideas for unique and original content he was able to find in less than 48 hours, just by having a fresh perspective and passion for the subject. I'd like to say I was inspired by the presentation, but to be totally honest, I think the emotion was embarrassment. I was embarrassed that he was able to generate so many ideas so quickly, just by coming at the problem with the right attitude.
Source: http://moz.com/blog/top-1-seo-tips-for-2013
Tags: diversify, internet, media, SEO, social media, tips, tricks, web