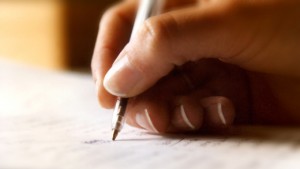 For those new to the world of search engine optimisation, online marketing and we promotion, the Internet is full of conflicting advice and downright wrong black hate SEO recommendations. If you are in charge of your business' SEO strategy you should pay attention to the following SEO mistakes to avoid.
Duplicating Content
While search engines understand a few occurrences of duplicated content on a website, anything more than that can send your site tumbling down the SERPs and facing an uphill battle to recover. Search engines do, however, take a slightly different view than humans about duplicated content: a page that has unique content but is displayed using different urls can trigger a duplicated content penalty. Use redirects and robots.txt wisely to avoid this situation.
Stealing or Scrapping Content
Using other people's content on your site and claiming it as your on is not only morally wrong, but will cause your SEO efforts to be worthless and your website hosting provider pulling the plug in answer to a DMCA request. Don't assume that anything published on the Internet or article directories is fair game, and always follow the license terms of any third party content you intend to use. And if somebody offers you a website that runs in autopilot and gets content from the Internet, examine closely where and on which terms that content comes from.
Writing for the Search Engines
Search engines have become very adept at detecting pages that have been designed for them, but offer no value to users. The current trend for social signals and user behaviour relevance makes writing for your readers even more relevant. Keyword stuffed content that nobody wants to read will not only be worthless at making sales, but will not help your SERP rankings either. Never use spun content that reads like gibberish, no matter the price. If you buy SEO articles, make sure they are hand-written, original and useful for your readers.
Linking Excessively
Google has a very dim view of those trading or selling links, and if you site has too many links or links to known trash sites riddled with spyware it'll most likely be considered a link farm and down ranked or removed from the SERPs altogether. Do not fall for the trap of linking to low quality web directories in order to be included on their listings, as any link you'd get this way is most probably worthless.
Creating Empty Pages
While search engines have become much better at reading information in media formats such as Flash and images, this doesn't mean that textual content is any less important. Avoid creating media pages without any sort of descriptive information in text format. Not only will this help your SEO, it will also make it easier for people with visual deficiencies to access the information through a screen reader. If most of your content is visual, learn how to use copywriting for SEOin order to create keyword rich descriptions for each media page.
Hiding Links or Content
Cloaking, or displaying different content to search engines and human visitors, is what is known as black hat SEO and can get your site banned from the search engines permanently. This includes generating different content if the user agent is a search engine, hiding content or  links with CSS or by making them the same colour as the background or too small to be seen.
Buying Links
Google has very clearly stated that "Buying or selling links that pass PageRank is in violation of Google's Webmaster Guidelines and can negatively impact a site's ranking in search results." This means that if you (or your SEO agency) buy links that point to your website in order to manipulate your site's PageRank, you risk wasting a lot of money and being penalised or removed from the SERPs altogether. You can get links for free using article marketing or guest blogging, so why would you pay to start with?
Learn more about SEO
Tags: content writing, duplicate content, Internet Marketing, Online Business, Search Engine Optimisation, SEO, seo techniques, small business