Lots of businesses are now on social media, some research figured out just how effective the sites are and why they are good consumers, too. So here is a cool video about social media paying off for business owners and a great post about how being more social can pay off in more business.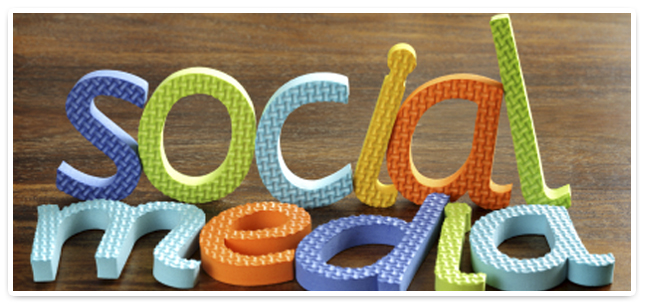 The typical small business owner has more than enough to do on a daily basis to keep busy. With that being the case, who handles their office payroll on a regular basis can come into question. If it is someone within the company, then it is one less thing to worry about. In the event it is an outside firm, again, one less thing to worry about. If, however, they find themselves doing payroll while trying to manage a host of other things, they may have something to worry about. Given the importance of accurate and timely payroll, making sure businesses have the right individual or outside company in charge of it should never be taken for granted. It just takes a mistake or two in order to mess up payroll, potentially creating office morale problems for companies and their employees. As more providers of payroll services are finding out, social media is a good tool for them to advertise their services to business owners who are either do not have the time and/or the experience or manpower to do payroll on their own. While many payroll providers still do their advertising through traditional word-of-mouth marketing, others are using social networks to reach out. In the event you're a payroll provider, here are some things to remember:
1. Saving money
- Unlike traditional advertising means, social media does not have to cost you an arm and a leg. In fact, the bulk of effort towards a successful social media program is essentially time. If you have solid payroll provider offerings for businesses big and small, spread the word just as you would through word-of-mouth. In using social media as a major means of promoting your payroll services, you can connect and network with business leaders, many of whom will pass your Facebook, Twitter, LinkedIn or other social media profile on to others needing such help;
2. Make them an offer they can't refuse
- If you're one of the payroll services providers using social media, such sites are great avenues to offer specials on. Many businesses, especially some of those who are just getting by financially, are always open to a deal. Use your social media pages to promote special offers, new services, and links to worthwhile information. In return, it would not be unheard of to find more businesses linking up with you on social media, looking at you as a go-to company for payroll needs;
3. Be consistent and relevant
- If you have taken the time to look at some company social media pages, you know that they get updated about as often as the full moon appears. Don't be one of those social media examples, be one that updates your page or pages regularly. Engaging the consumer (the business owner) allows you to be seen as relevant, up to date on the latest payroll information, and someone they can turn to for assistance. Another bonus of constant social media activity is that you will be seen better in the eyes of search engines;
4. Go beyond the norm
- Finally, don't just use the typical sites (Facebook, Twitter, Google+, LinkedIn etc.) on social media to promote your payroll services. Having a company blog devoted to financial matters like payroll, taxes, accounting, can help you improve your authoritative status. Also look into providing online videos and podcasts to educate those small business owners who choose to do payroll in-house, along with offering advice to those in how to seek out a trusted payroll provider. If 2013 is the year you thrust your payroll company into social media, you just might find it paying off in the end.
Tags: marketing, ROI, social marketing, social media, social media marketing