Great! I found a post about Ways of Solo Entrepreneurs.
I also found an amazing article about ways of solo entrepreneurs.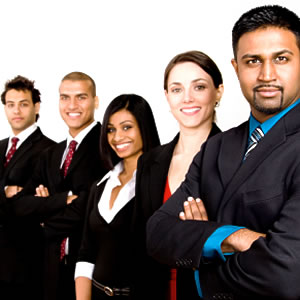 Get up, get dressed, and get out of the office or house regularly.Author, speaker, and networking consultant Patti DeNucci encourages solo entrepreneurs to go to meet-ups, lectures, workshops, networking events, coffeeshops, and so on. "It's important to remember you are a business owner, not a starving artist," DeNucci says. "You need to stay in touch with your friends and colleagues, meet new people, learn new things, and create your own rich environment for learning, growing, getting inspired, and getting connected."
Maintain and gain personal and professional contacts.Speaker, author, and marketing consultant Thom Singer stresses the importance of networking. "When you have a great group of people all who are part of your life, they become your cheerleaders, advisers, and word-of-mouth marketing team," Singer says. "Your need to be engaged with others is larger when you work alone, as you are not part of an office community. Thus, you must find the right people to be part of your community that will allow you not to become too isolated."
Pay attention to your gut feeling.It may take awhile to develop that feeling, graphic designer Ilene Haddad says, but "you will know you have it the first time you ignore that feeling and wind up losing money to poor decisions or therapy — probably both."
Get buy-in from your family."Your family must understand that working solo is not the same as working for a corporation. The lines between work and home can get blurred," Singer says. "I try to let my wife and daughters join in some of the decision-making that is connected to my travel schedule. If I do not take a speaking engagement because it conflicts with a birthday or other event, it means we make less money. When the family is part of the decision, they are happier with the outcomes."
Establish an official or unofficial advisory board."There is no way you know everything or everyone you need to know to be successful," DeNucci says.
Set boundaries.

"Don't give away the store to people to who haven't earned the right to pick your brain," DeNucci says, "and don't let work completely overtake your life."

Ditch the distractions.If you work from home, you easily can get sucked into activities like watching TV and washing clothes. "You have to have a system and schedule to stay focused on your work, or get out of the house," Singer says. "I have taken to working part of the day at Starbucks. They have coffee, free Wi-Fi, and nice tables, and there is one in almost any city where I travel."
Avoid the online trap.Checking Facebook, LinkedIn, or Twitter; reading blogs; and doing online research may be important to your business, but it "can lead you into a false sense of feeling productive," Singer says. Set aside a certain amount of time every day for social media and related activities, Singer recommends.
Seek professional help.If tasks like bookkeeping or marketing aren't your forte, outsource the work."When you hate an activity or are awful at its execution, you will either put it off or do a less-than-stellar job on the task," Singer says.
Build your self-confidence.One way to do that, Haddad says, is to take an acting class. "Whether or not you believe you're the best at what you do, you must project confidence to your clients. That may involve pretending at first, but in time, true confidence will grow," Haddad says. "Think about who you would hire to do the job. If the answer isn't 'myself,' you might be in the wrong business."
Stay humble."There is nothing worse than a showoff, and those who take self-confidence over the hill into cockiness may soon find a shortage of work. That kind of conceit is perched precariously close to insecurity, and everybody knows it," Haddad warns. "Most potential clients would rather hire the second-best person to do the job than suffer with a talented jerk."
Watch your cash flow.This tip comes from my own experience. Payments from clients don't always show up when you figure they will. That's why you need a cash cushion to ensure you're not limping along financially. Also, don't get too giddy when it looks like you're flush with cash; as a solo entrepreneur, you've got to set aside a good chunk of money for income taxes. Your bank account may make it appear like you've amassed a fortune, but unless you've already paid Uncle Sam, that bank balance could play tricks on you.
Source: http://www.texasenterprise.utexas.edu/2013/07/08/innovation/12-tips-solo-entrepreneurs
Tags: Austin entrepreneurs, entrepreneurs, Entrepreneurship, innovation, Technology