I found a interesting post about How to Optimized your SEO Article
I found an informative article about How to Write SEO Article.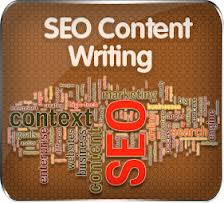 SEO article writing is the easiest way to generate targeted traffic. Because of Google loves fresh unique content. By having an article that rank on the first spot of page one Google, you have a chance to reach anything you want. 1000 visitors a day? Your first $1000? 1000 subscribers? Those are things you can have if you have one article on the first place (in a profitable niche, of course
).
What about all articles you wrote rank #1? This post is showing you the tips to write an article that has a big chance for ranking #1. But first, we should discuss…
What is
SEO article writing

?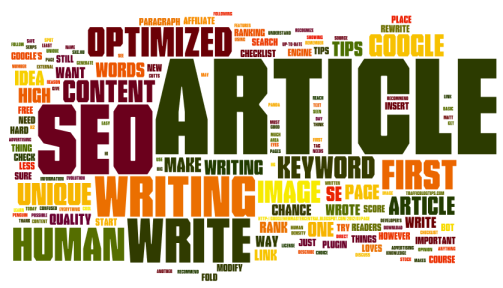 SEO article writing
is write an article that can rank #1 on the first Search Engine Result Pages (SERPs). In short, SEO article writing is
writing an optimized article
. An optimized article must have some features that allow Google's bot (or any kind of bot) easily to find the idea of it. Another important thing is it's still an article. It needs to be read by human. So that SEO article writing is write an optimized article for human.
SEO Article Writing Tips – Write For Search Engine or For Human?
Like I said before, it should be written for both Search Engine (SE) and human. First off, you write an article for your readers, make sure that it is easy to understand. Then you do some SEO techniques that make it be optimized. This is the way to write an optimized article for human. The reason to do it is human is the most important goal, SE is the second. Because human makes you money and everything and SE does not (however SE helps human buy your stuff). So remember:
Write for human first then modify it for SE
.
SEO Tips – How to write an optimized article for human?
SEO article writing just like article writing, you need to follow these tips below to build a good place in Google's eyes.
1. Content Tips of SEO Article Writing
With the new algorithms Panda and Penguin, Google focuses on the high quality content. That is the first thing you need to know when try to write an optimized article. Write or rewrite 100% unique content. If you have knowledge to start then you should try to write your own content. If not, research on the Internet then rewrite with your idea. These kinds of article are both unique.
2. Length of Optimized Article.
The number of words is your choice, there is no rule. In my opinion, it can be safe if you write more than 400 words. Because with less than 400 words, it is hard to describe your idea and your readers may be confused about what you wrote. Try to write more than 400 words
3. Affiliate Link or Advertising.
Google hates affiliate marketing or advertising. It wants you to share in-depth information, high quality content. To make Google loves your SEO article, just make sure that you insert affiliate links as less as possible above the fold. (The fold is an area of your website which can be seen without scrolling down). (Not believe me? See what Matt Cutts said)
4. Use Unique Image.
With each article you wrote, you should insert an image. The idea of using unique image is the same with unique content. Google still can recognize images and with unique image you can have one more chance to get high ranking. The way I used to create brand new image is modify the image I found at sxc.hu.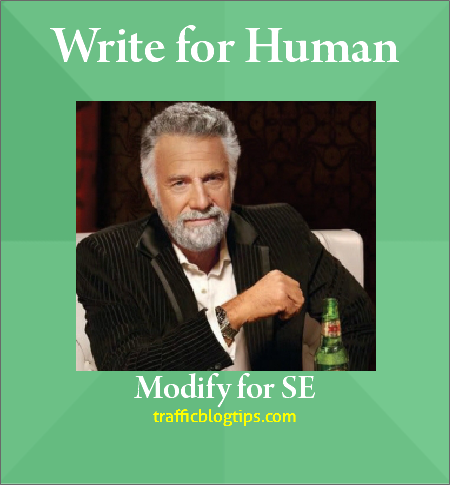 5. On page SEO Article Writing Checklist.
Here is basic on page SEO article writing checklist:
Keyword in title.
Keyword in first paragraph, last paragraph.
Keyword density.
Keyword in bold, italic, underline.
Keyword in H tag (h1, h2… h6)
Keyword in anchor text.
Have an external link.
Have at least one internal link
Tags: article writing tips, on page SEO checklist, optimized article, seo article writing, write article tips