Fantastic! I found an Incredible article about How to be a Young Entrepreneur.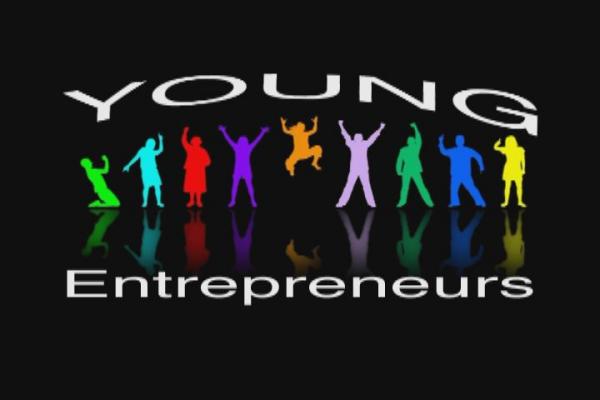 1. Choose a business concept. Choose something with your student that he or she has a passion for and feels confident they can handle. If you don't know what "business" to start, Enterpreneur.com is consistently packed with home-based business ideas, franchise opportunities and plenty of articles on how to start the process of finding the perfect business for you and your budding college student.
2. Nail down your product, services and pricing model.
Obviously, developing a business plan would be a good idea, but don't let it stall the enthusiasm of your student. Sometimes demanding a business plan before you move forward can overwhelm your child. If you're going to require one, create it together.
3. Give it a name and reserve your URL
. It's critical you decide on your company name and web presence at the same time. The first thing your customers will do is Google your business and want to find a description of it.
4. Develop your budget.
Plan to keep the business running for at least one semester and see what sales your student can drum up during that time. This gives you a testing period and can also limit your financial exposure. If you see success, you can create a second phase for the next semester.
5. Create your logo and website.
Brand yourself: define your colors, logos, images and themes for your marketing material.
6. Make your social media presence known.
Start spreading the word immediately. I say this before even developing the full marketing plan. It will help create a groundswell of interest and support from your student's friends. This will also help hold them accountable to follow through when their friends ask, "How is your business coming?"
7. Develop a full marketing plan.
You may be able to skip a business plan if you are in a time crunch, but you can't skimp on a marketing plan. This will need to be a detailed list of all the ideas, strategies and concepts to create sales. It will be fluid and evolve during the school year.
8. Design your strategic plan.
I talk about this extensively in my book
What Your CPA Isn't Telling You
. This is the detailed plan with steps, deadlines and weekly and monthly goals to accomplish during the semester.
9. Establish a schedule to follow at school.
It will be easy to get distracted with parties and fun, not to mention class and homework. Without having a schedule to help your student succeed, you are setting them up for failure. Remind them it will be easier to get a job working for tips and minimum wage at the local pizza joint, but being an entrepreneur can have greater rewards and flexibility if they are self-disciplined.
10. Create your accounting system and possibly a legal entity.
A sole-proprietorship will probably be sufficient unless this is a high-risk business like bungee jumping. However, an accounting system will be critical and it's a great time for your student to learn the basics of QuickBooks.
Tags: College entrepreneurs, College students, Family businesses, Startup basics