If you're just starting out on branding your own business and doesn't have an idea on what social media is about. Then you should read this cool post, social media is a cool tool on reaching out on a wide range of clients and audience for your business.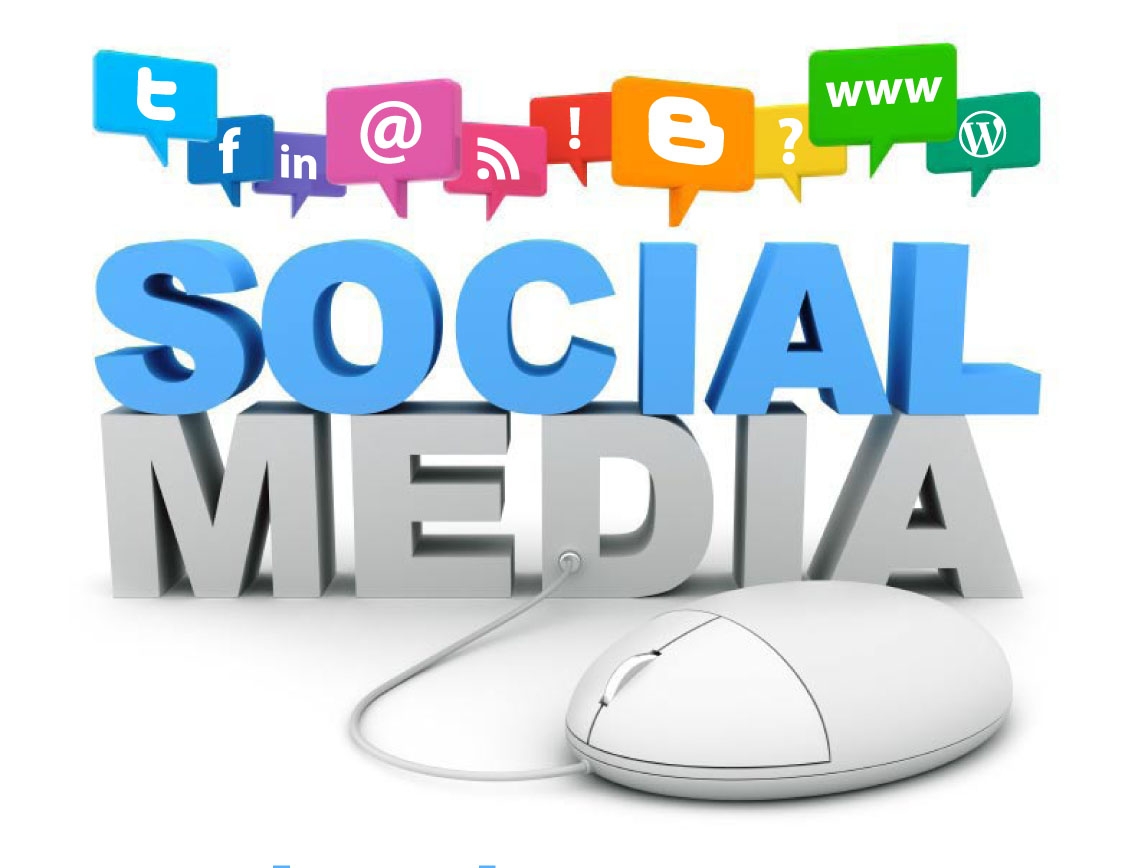 What is social media?
Social media refers to virtual communication, or the sharing of ideas and images via specially designed sites on the web. Highly interactive sites (also known as platforms) promote the exchange of information by creating communities in which people can share and discuss mutual interests. Social media exists in various formats; some sites are more text based while others focus on the visual. The ability to transmit information at the click of a mouse has revolutionised the way both individuals and businesses communicate.
Why should my business have a social media presence?
Social media gives you the opportunity to communicate with people from all over the world. Sites like Facebook and Twitter have become invaluable marketing tools for big and small businesses alike. By creating a strong presence and interacting with followers, you are maximising the reach of your business. Fellow social media users can share your posts and links, which can exponentially increase the number of people who visit your website and buy your products. Social media sites are highly customisable, so you can represent the identity and purpose of your business via creative banners, covers, icons and backgrounds.
An example of a successful (small business) social media marketing campaign:
A Tuscan interior designer, Elaine Topper, decided to market her BellaSoleil company on Facebook. In order to engage her readers (and potential customers!), she chose to give a 10% discount to anyone who 'liked' her page. She began by emailing her existing subscribers and marketing the campaign via her business page. The discount code appeared on a reveal page only after the 'like'. Elaine reported that in a mere 48 hours she made $10,000 (around £6,500) in profit from sales. The number of likes on her page increased by over 200% in 3 weeks. This demonstrates the power of social media. Combined with clever yet simple marketing campaigns, even small businesses can increase their exposure and benefit from the rewards.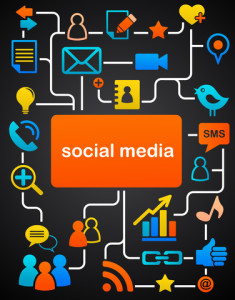 Social media and customer service:
The success of marketing campaigns or businesses is directly linked to how well they interact with customers. Communication is key. Answer questions, respond to feedback, post interesting content as well as links and info about your business. It's called
social
media for a reason, and hard sales or constant direct advertising is not likely to appeal to many people. Talk about interesting points and new developments regarding your business and products, and ask readers for feedback and ideas. Be friendly, informative and engaging.
The benefits of websites with integrated social media:
You have an attractive, highly functional website that promotes your business and sells your products. Create buzz around your brand by integrating social media into your website. Simple 'like' and 'share' buttons for different social media platforms will notably maximise your exposure, as visitors that stop by can share your page with all their contacts. This snowball effect is an effortless way of allowing your business to promote itself. You can also connect your blog with your website to improve communication, add a Facebook 'like' box to promote interaction and have a live feed of your social media page. Social media is an invaluable marketing tool that can help your business increase its exposure, foster communication, create loyal customers and profitability.
I hope you liked that nice article on what social media is, continue reading to know how to use social media in transforming your business to social. Social Media is not just about marketing or PR. Companies need to transform into social businesses!
Becoming a Social Business
Tags: business, CRM, learn, listen, monitor, social business, social media, tips