You know Guys, I've found an article that Tumblr really helps your business. Go Check it.!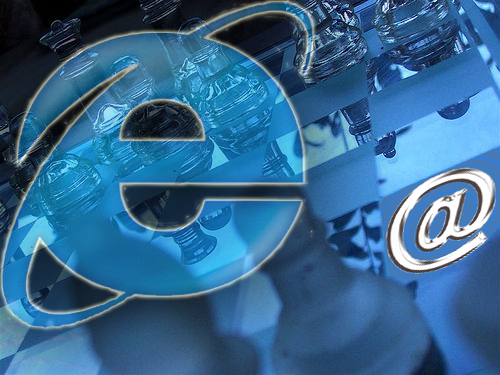 #1: Sign Up
Signing up is easy and can be done in minutes. Enter your email, choose a password and select a username. Try to
get an exact match for your brand name or primary website URL
. Alternatively, if you're already established on Twitter, see if your Twitter username is available. Consider using the same avatar image on your Tumblr page that you use on your Facebook Page, Twitter account and other social media channels.
#2: Dress to Impress
First impressions matter. To build a solid brand presence on Tumblr, ensure you make a good impression and
select a catchy design for your page
. There's an abundance of free and paid themes on Tumblr. Choose from one-, two- and three-column or grid-style layouts and
find a design that matches your image
.
Browse the available themes
,
select one that fits your business
and install it in seconds. Many themes allow for a considerable amount of customization to give you a unique look that's perfect for punctuating your brand image. Compared to
Facebook
,
Twitter
,
Google+
and
Pinterest
, Tumblr is much more customizable and doesn't require any serious programming abilities. Once you've got your design set, it's time to get down to the brass tacks of utilizing Tumblr for marketing.
#3: Interact and Share
In addition to posting your own content,
find a blog with content you like
and
click the Follow button to receive its new posts in your feed
. Follow a series of blogs and
use the reblogging feature to share their content
and establish a unique brand image. What you post and reblog within Tumblr will define how other users see and think of you.
Choose content that will humanize your brand
and help to
establish trust and customer loyalty
.
#4: Think Visually
One of the first things you notice about Tumblr is that pictures dominate the landscape. In fact, half of all posts on Tumblr are image-based. A large percentage of Tumblr users are non-American, so global companies
bridge the language barriers with carefully chosen images
. Some
ideas for picture posts include
:
Shots of your product being packaged.
Stills of your product in use.
Candid pictures of your services in action.
Images of your company employees working or having fun.
#5: Get Found With Tags
Take full advantage of Tumblr's easy tagging system
. Start typing a word and Tumblr will suggest a number of possible tags. Each tag appears with a hashtag in front of it at the bottom of every post. Although it only takes a few seconds to create tags, they will increase the likelihood of your content being found, which should boost your number of followers.
Make sure each tag is relevant
and don't go overboard with more than 12 tags per post. According to
Inc.com
, "Between seven and 12 tags is the optimum number that will not look like spam but will also
draw a net wide enough to catch a lot of searches
… and that's the key."
#6: Build Your Network Connections
Build your audience, acquire new followers and enhance your brand image
by bringing exposure to your company profile. First,
follow and interact with lots of relevant Tumblr pages
and begin to
post your own content
. Follower counts aren't displayed on Tumblr and you can
follow any number of people or brands immediately without appearing spammy
. Once you gain some exposure and establish a positive reputation, your follower count will increase organically. Next,
reblog, comment on or like posts from the blogs you follow
. Reblogging is easy and it only takes a couple of clicks to
share relevant posts that fit in with your business
. This is a simple yet effective way to
nurture relationships within the Tumblr community
and is especially powerful when reblogging content about you from your customers' pages. It can create a tight-knit legion of brand ambassadors.
#7: Stay Active
Like most other social media sites, it's important to
maintain consistency on Tumblr
. According to
Mashable
, "Although fans will often complain if brands post more than once per day on Facebook, that is not the case with Tumblr, where post frequency is much higher. Of the brands studied, some posted as much as 10 or 15 times per day, although most hovered in the one to five range." This means that you can post an abundance of content as long as it's valuable and/or entertaining.
Provide your followers with a steady stream of great content
to keep them interested and minimize unfollows. Unlike sites like Twitter where up-to-date material thrives, evergreen content does well on Tumblr. This is because Tumblr isn't a news-based network and what's popular now could still receive attention two years down the road.
Source: http://www.socialmediaexaminer.com/tumblr-for-business/
Tags: blogging, jayson demers, marketing strategy, online marketing strategy, tumblr, tumblr business blog, tumblr following, tumblr for business, tumblr marketing, tumblr theme